Assembly and Preparation
Assembly and preparation of the PowerSpiral Enteroscope begins with loading of the spiral tube onto the distal enteroscope. The spiral tube has a yellow marking line which must not be visible when securely locked and ready for use.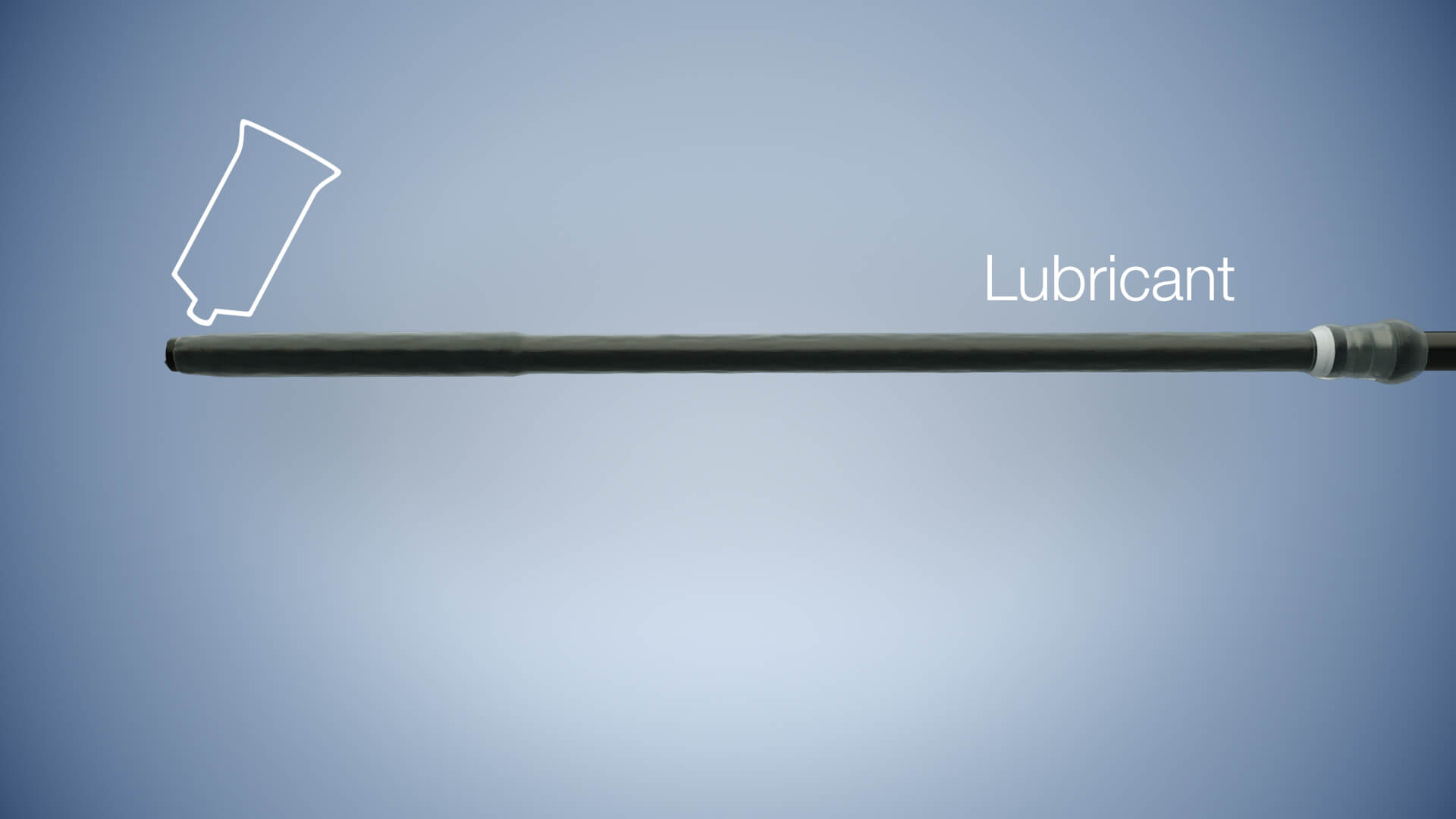 1. The distal end of the enteroscope is first lubricated, beginning with the rotational segment and continuing to the tip.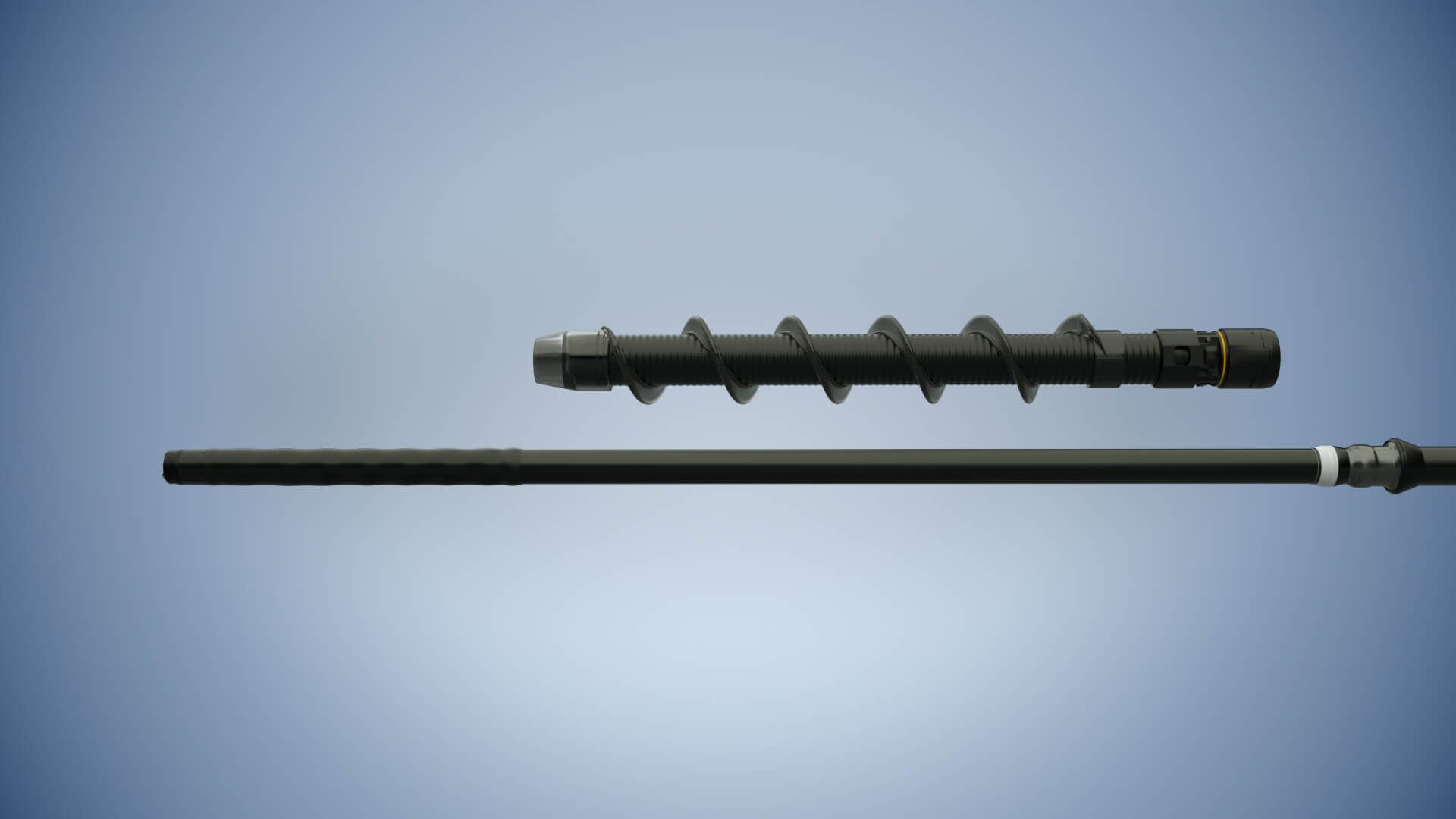 2. The lubricated portion of the enteroscope is straightened and the spiral tube is then loaded onto the enteroscope with the connector end towards the upper scope, cephalad.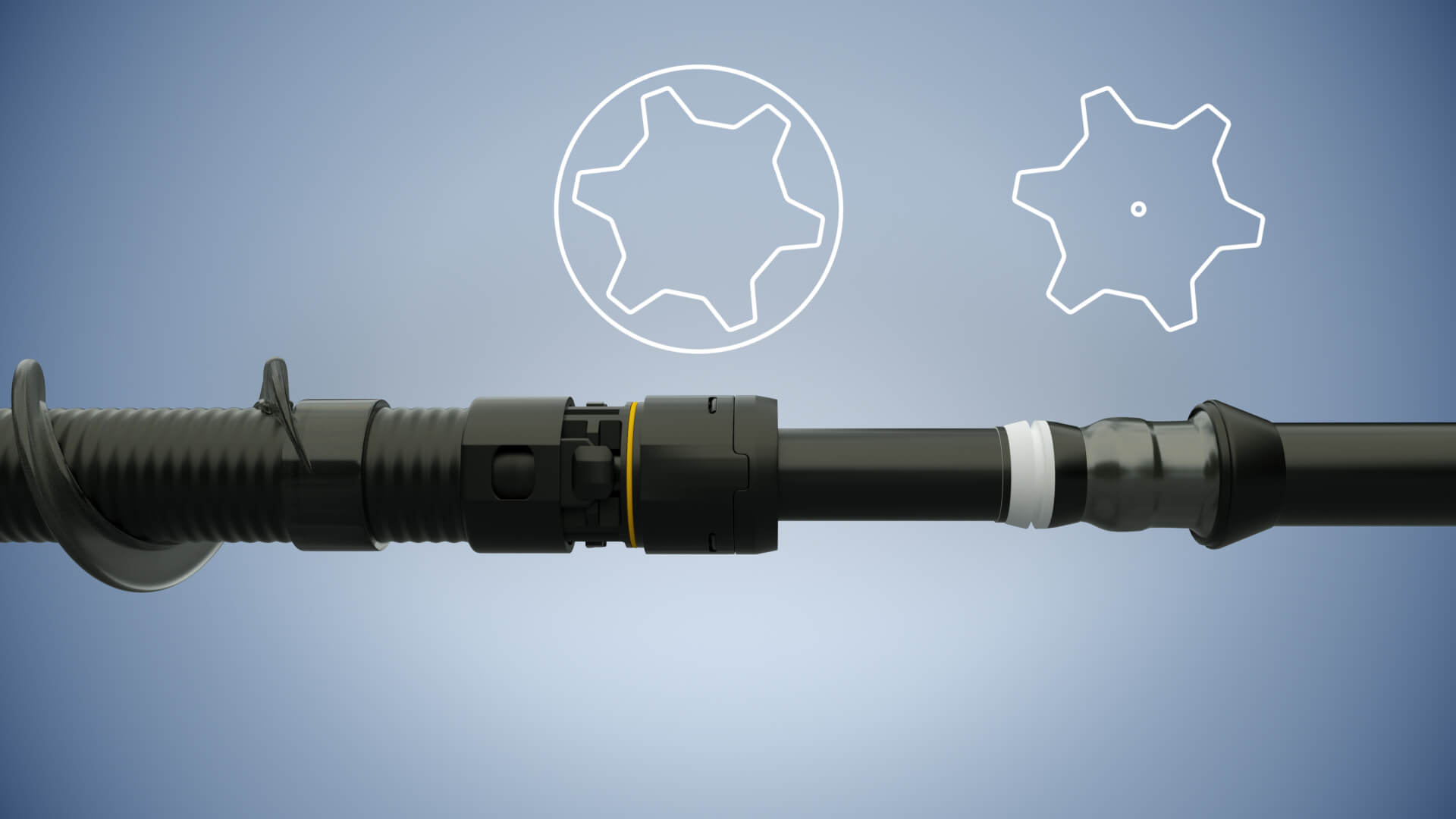 3. As the spiral tube is advanced over the rotational segment of the enteroscope, the ridges on the rotational segment must be aligned with the grooves of the spiral tube.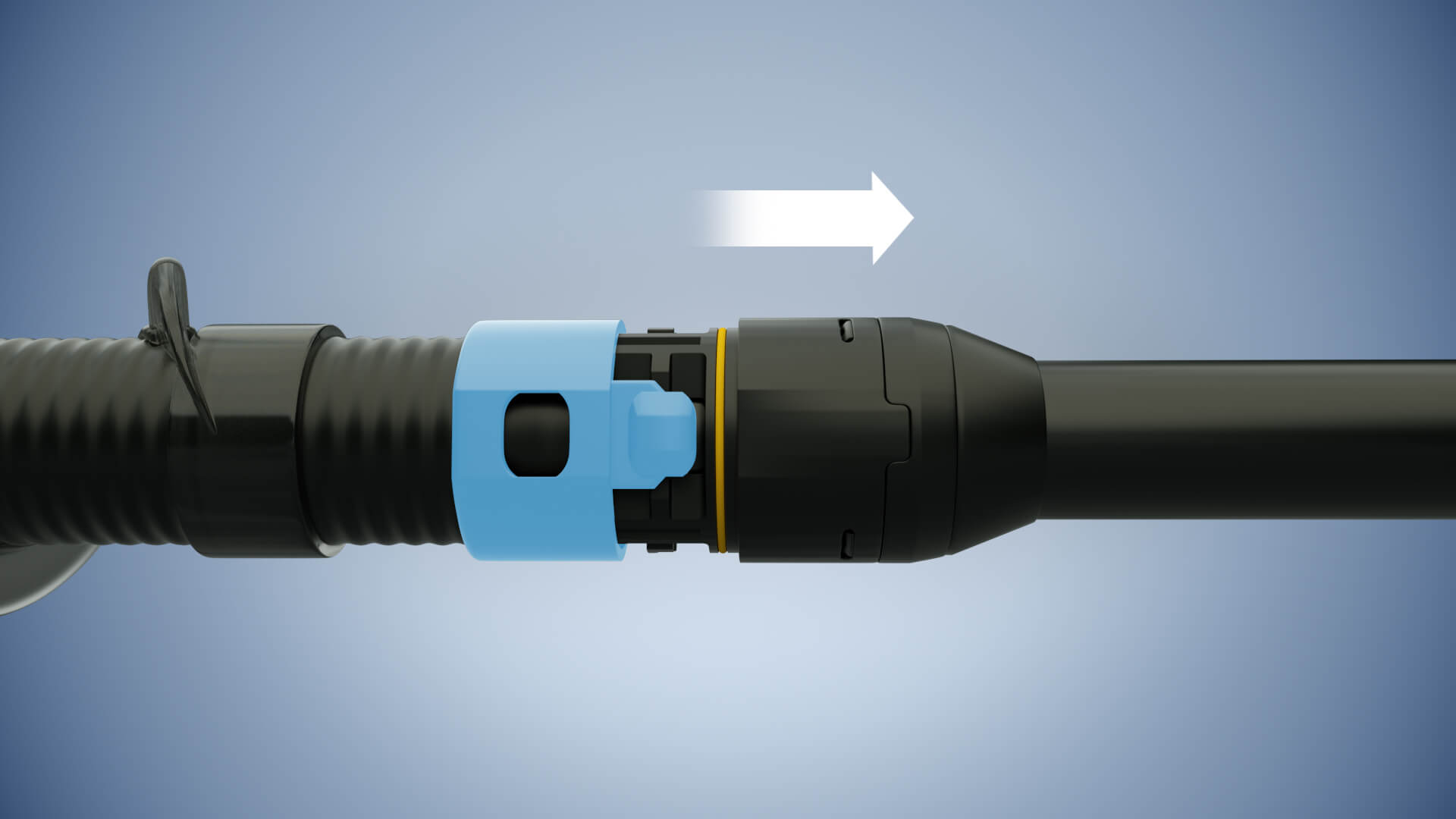 4. Continuing to slide the tube will allow the tube to lock into place with a click.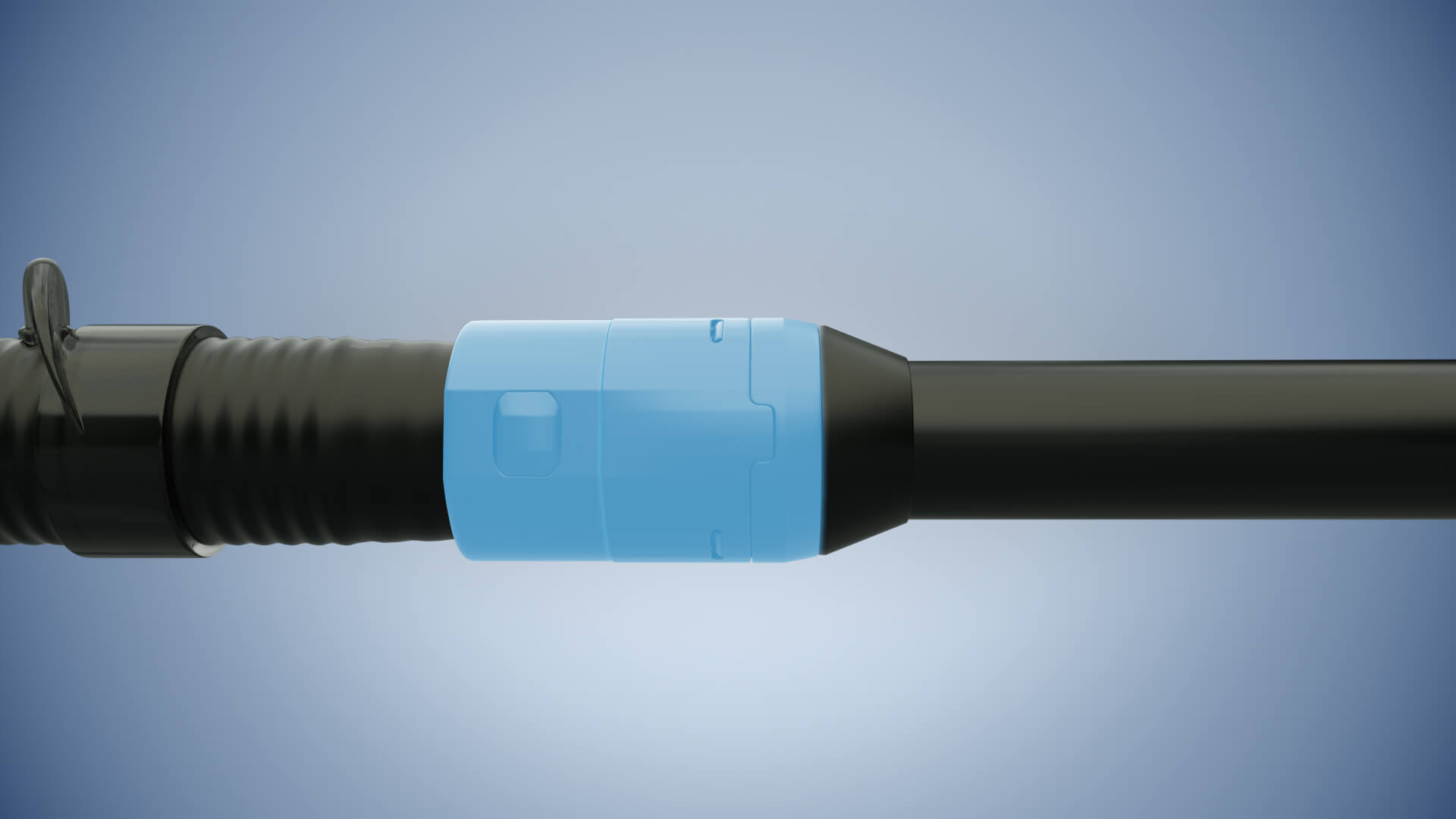 5. The spiral tube has a lock collar which must slide onto the connector and lock into place.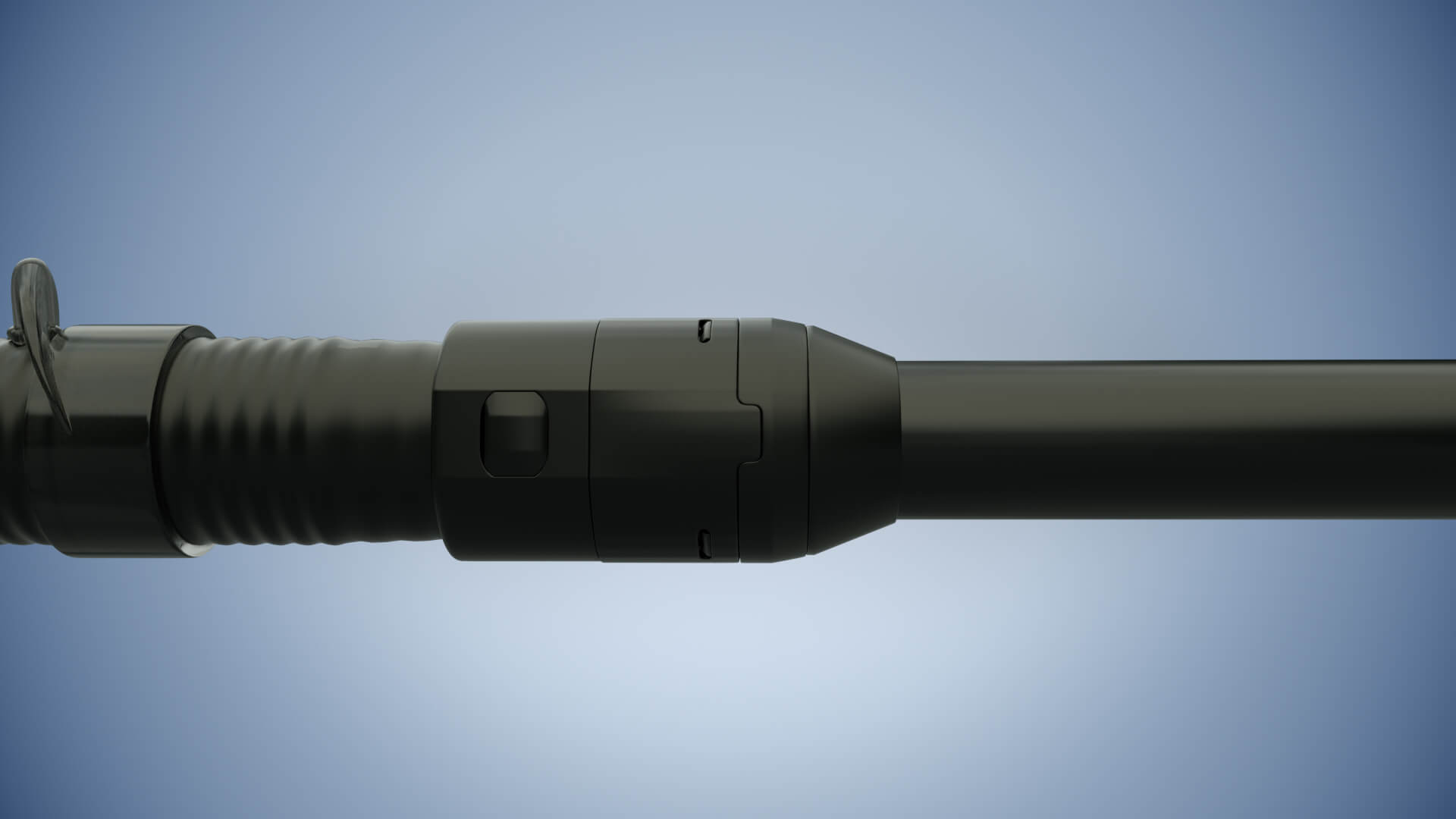 6. When this is done, the yellow mark on the spiral tube disappears under the lock collar as the click is generated.
---
Be sure to avoid handling the lock collar when placing the spiral tube onto the enteroscope. This will prevent premature activation of the lock collar.