Author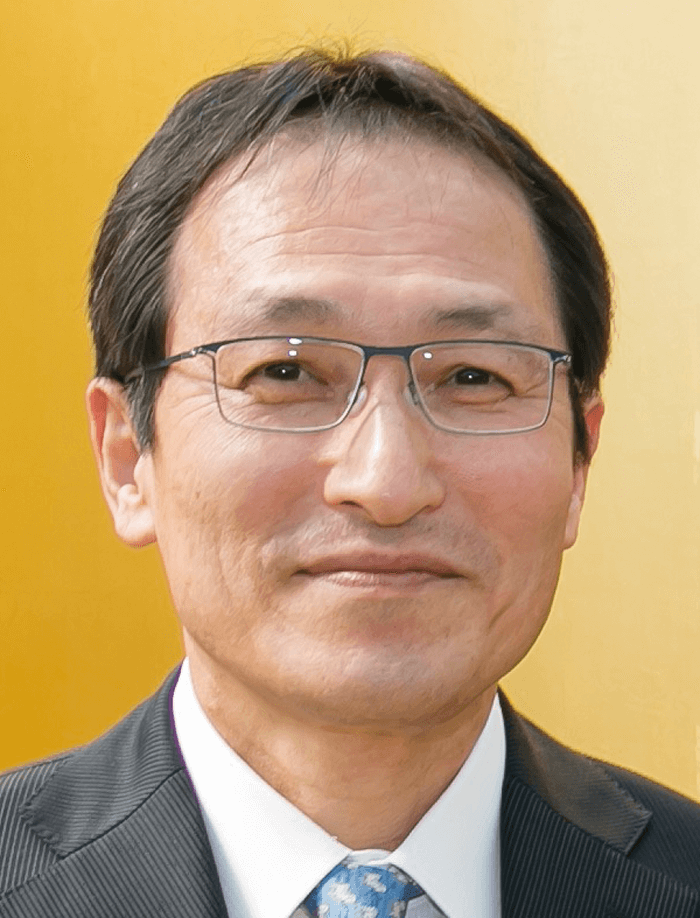 Professor Yoshiharu Sakai, Department of Gastrointestinal Surgery, Kyoto University
Biography
Graduation from the Faculty of Medicine, Kyoto University in 1981. Surgical clinical fellow at the University of Western Ontario in Canada for about two years from August 1989 (acquisition of an Ontario medical license), after work at the Department of Surgery of Ako City Hospital and Hyogo Prefectural Amagasaki Hospital. Awarding of Doctor of Medicine at Kyoto University in 1993. Professor of Gastrointestinal Surgery at Kyoto University since June 2005, after work at the Department of Surgery of the National Hospital Organization Kyoto Medical Center, specializing in colorectal cancer, inflammatory bowel disease, and endoscopic surgery.
Introduction
Among cases of gastrointestinal anastomosis, the anastomotic leakage rate after low anterior resection for rectal cancer remains as high as about 10% according to the Japanese National Clinical Database (NCD) and US National Cancer Data. Anastomotic leakage may have several causes including blood flow at the anastomotic site, anastomotic devices, tension at the anastomotic site, and comorbidities of the patient. It is expected to reduce the anastomotic leakage rate by evaluating each of these potential causes. A newly developed laparoscopic IR imaging system is useful for evaluation of blood flow at the anastomotic site aiming to prevent the anastomotic leakage.
Surgical System for IR Imaging
The IR imaging system is shown in Figure 1. IR imaging is achieved by combining an IR light source with the conventional system. Imaging can be easily switched between white and IR light by pushing a button on the camera head.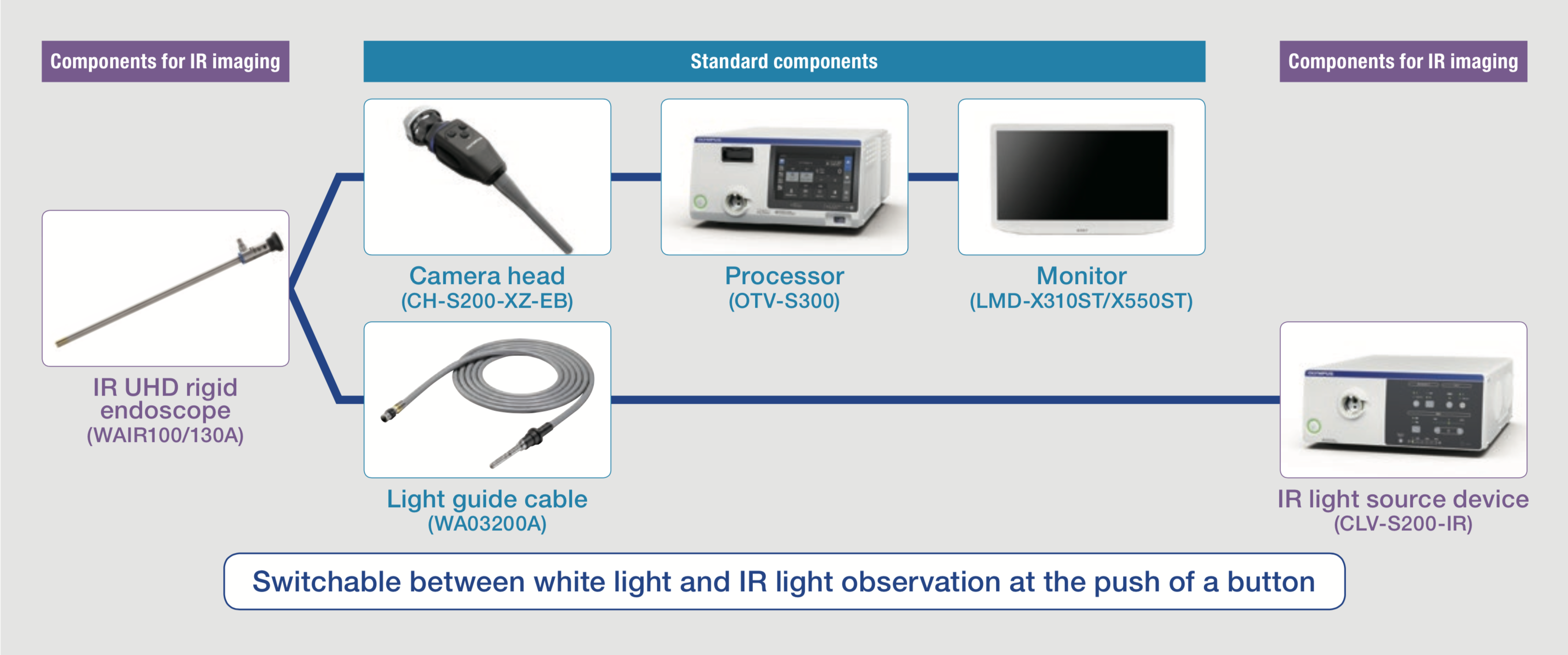 Figure 1. IR Imaging System
Off-label Use of Indocyanine Green (ICG)
Since use of ICG in evaluation of intestinal blood flow is an off-label use in Japan (as of October 2016), this evaluation was carried out as a clinical research involving interventions, reviewed and approved by in-house Institutional Review Board.
Dosage of ICG
For extracorporeal IR observation of blood flow with another type of equipment, 2.5mg/1mL/body of ICG was intravenously administered, followed by flushing with 10mL of physiological saline. However, this dosage was found to be insufficient for IR observation in the abdominal cavity using the present system. Therefore, the dosage was increased to 7.5mg/3mL/body. Ten to 15 minutes after completion of the first observation at this dosage, the same dosage of ICG can be administered again for repeated observation.
Dissection of Mesentery under IR Observation
After marking the oral side of the intestinal resection site, the running of the marginal artery is confirmed by IR observation before starting dissection of mesentery in the body. Images before ICG administration under normal light and IR light in mode 1 are shown in Figure 2. Figure 3 shows the running of the marginal artery confirmed by IR observation in mode 1 and mode 2 after ICG administration. As shown in Figure 4, blood flow disorder can be avoided by dissection of the mesentery while confirming the marginal artery under IR observation, even in rare cases with the marginal artery deficiency. In Figure 5, the intestinal blood flow up to planned intestinal resection site can be confirmed by IR observation after dissection of mesentery. In Figure 6, the oral side line of the intestinal resection was changed due to blood flow disorder caused by incorrect identification and dissection of the marginal artery during dissection of mesentery.
IR Observation after Anastomosis
Figure 7 shows IR observation after anastomosis in a case of high anterior resection. Sufficient blood flow is ensured in the serosal surface of the oral and anal sides of the intestines.
Figure 8 shows transanal observation of the anastomosis in a case of low anterior resection. Sufficient blood flow in the mucosal surface can be seen.
Prospects and Problems of IR Observation
Since this system enables users to easily switch from normal light to IR light observation just by pushing a button, confirmation of gastrointestinal blood flow using ICG fluorescence may become routine procedure in order to avoid anastomotic leakage in the gastrointestinal tract, not confined to the colorectal region but also including the esophageal region. However, it is difficult to identify deep blood vessels with this system, and thus it may not be easy to confirm the running of the marginal artery in obese patients with a large amount of mesenteric fat.