PK Morcellator
The device is intended for cutting and extracting tissue in laparoscopic gynecologic procedures. The PK Morcellator is recommended in conjunction with the PneumoLiner containment device for removal of uterine tissue.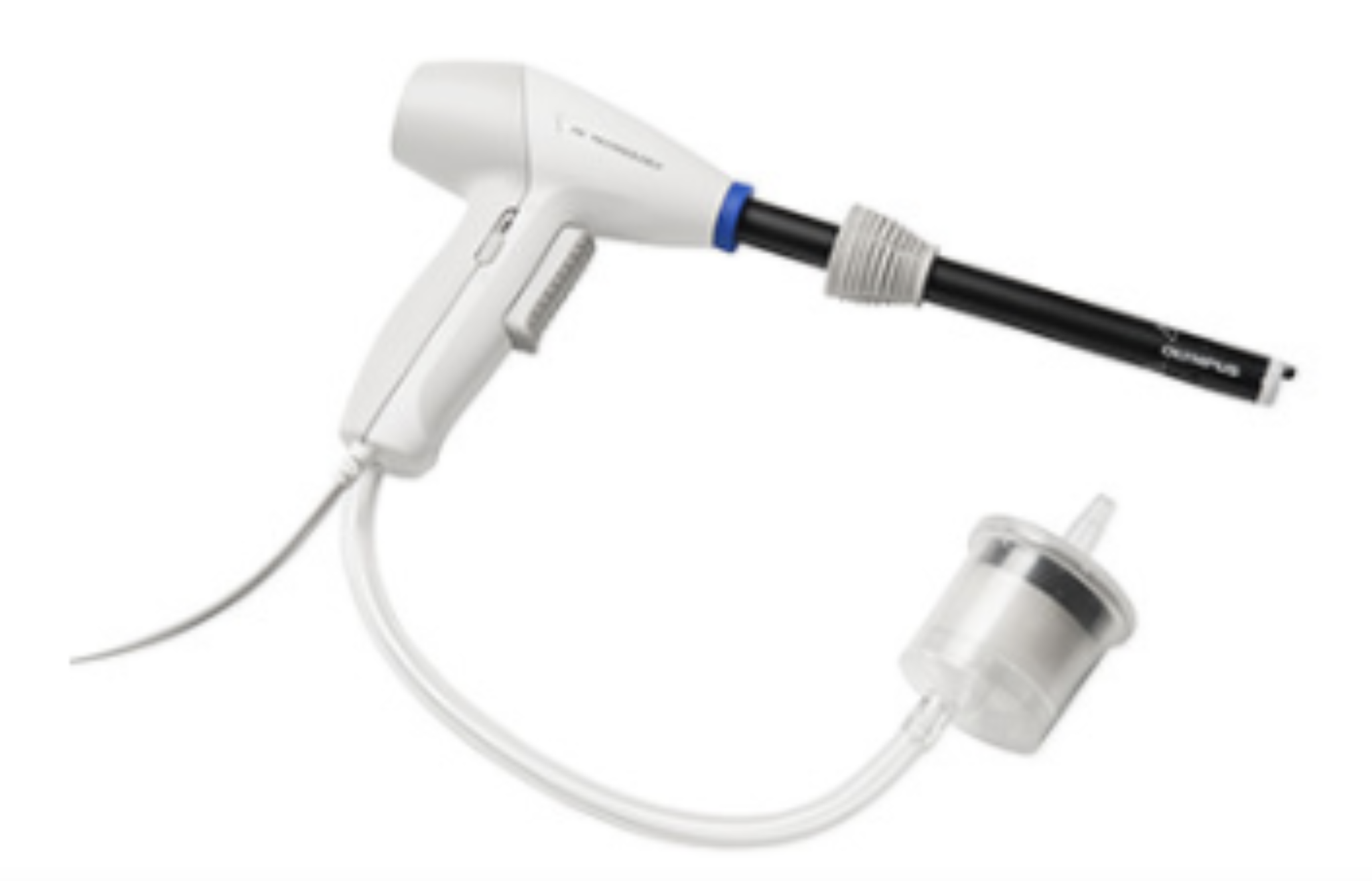 The PK Morcellator design features:
Anti-Coring Tip – Integrated peeling tip promotes peeling on target tissue and avoids tissue coring throughout the procedure.
Reduced Surgical Smoke – The smoke management of the PK Morcellator maintains clear visibility of the morcellator, the target tissue and collateral tissue compared to PKS PlasmaSORD.
Faster Morcellation Speed – PK Morcellator completes morcellation at a faster rate than PKS PlasmaSORD.
FDA Clearance & Letters:
WARNING:
Uterine tissue may contain unsuspected cancer. The use of laparoscopic power morcellators during fibroid surgery may spread cancer, and decrease the long-term survival of patients. This information should be shared with patients when considering surgery with the use of these devices.
CONTRAINDICATIONS: The use of the PK Morcellator is contraindicated for surgical procedures in which the tissue to be morcellated is known or suspected to contain malignancy. The PK Morcellator is contraindicated for removal of uterine tissue containing suspected fibroids in the following patient groups:
Peri- or post-menopausal patients.
Candidates for en bloc tissue removal. For example, through the vagina or via a mini-laparotomy incision.
The use of the electrosurgical generator ESG 400 is contraindicated when, in the judgment of the physician, bipolar electrosurgical procedures with the PK Morcellator would be contrary to the best interests of the patient or user. For patients with active electronic devices implanted, refer to the instructions for use for those devices before using bipolar electrosurgery.
The PK Morcellator should not be used if the patient is not considered suitable for a laparoscopic hysterectomy procedure or a laparoscopic myomectomy procedure.
For additional information, please view the videos below from AAGL 2015.