THUNDERBEAT Open Extended Jaw Technology
1. Precision and Rapid Cutting by Innovative tip design
Precise and fine tissue dissection even in hard-to-reach places, such as deep pelvic areas, achieved through the
extended reach of the tip, the fine tip design, and the opening force of the jaw.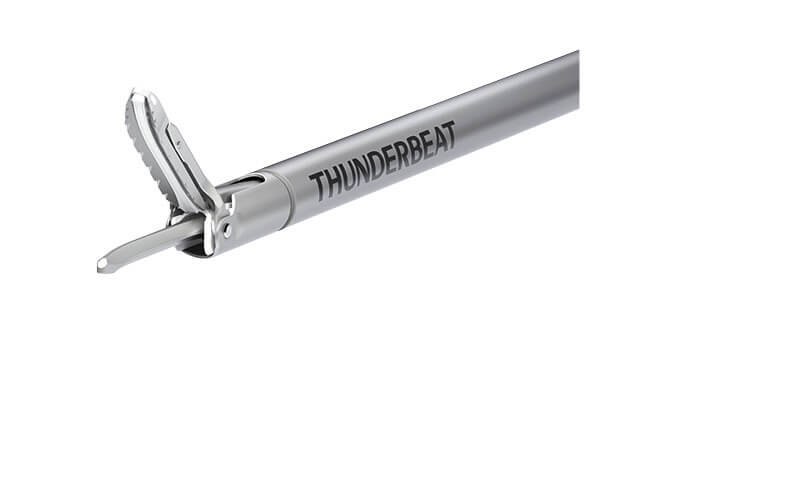 2. Optimized Design for Open Surgery
THUNDERBEAT Open Extended Jaw has an ergonomic handle design and angulation adjustments specifically designed to reduce operator's hand fatigue.