NBI: Narrow Band Imaging
NBI may support lesion diagnosis in the bronchial system and the thoracic cavity.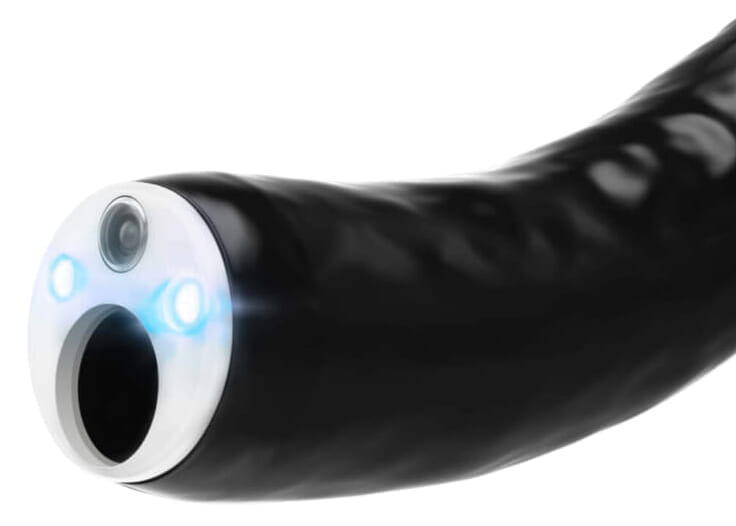 NBI uses only wavelengths absorbed by hemoglobin and penetrate only the surface of human tissue.
As a result, with Narrow Band Imaging, capillaries on the mucosal surface are displayed in brown and veins in the submucosa are displayed in cyan on the monitor.