THUNDERBEAT Type S Technology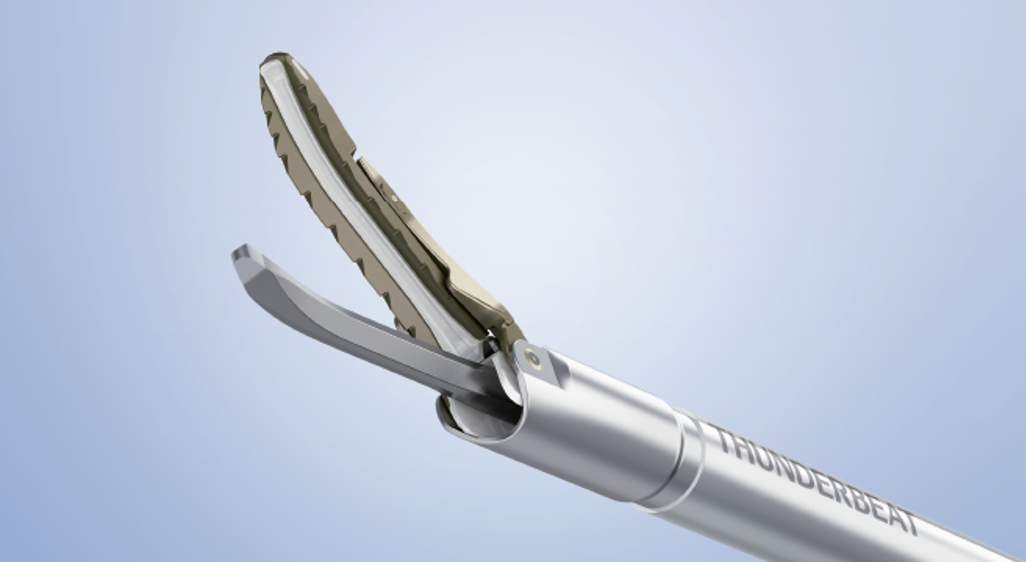 1. THUNDERBEAT Front-actuated Grip Type S
At Olympus, we are committed to the pursuit of uncompromised safety and reliability. The THUNDERBEAT Front-actuated Grip Type S has been developed with new safety features besides the inherited advantages of its predecessor. Safety is further enhanced by the newly developed Intelligent Tissue Monitoring technology which uses sophisticated detection technology to control ultrasonic activation. These improvements deliver breakthrough THUNDERBEAT performance that facilitates seamless and efficient surgery.
To meet the requirements of surgeons, the new THUNDERBEAT Front-actuated Grip Type S features a refined jaw, as well as insulation coating on the bottom and lateral surfaces of the probe, further enhancing the advantages of THUNDERBEAT.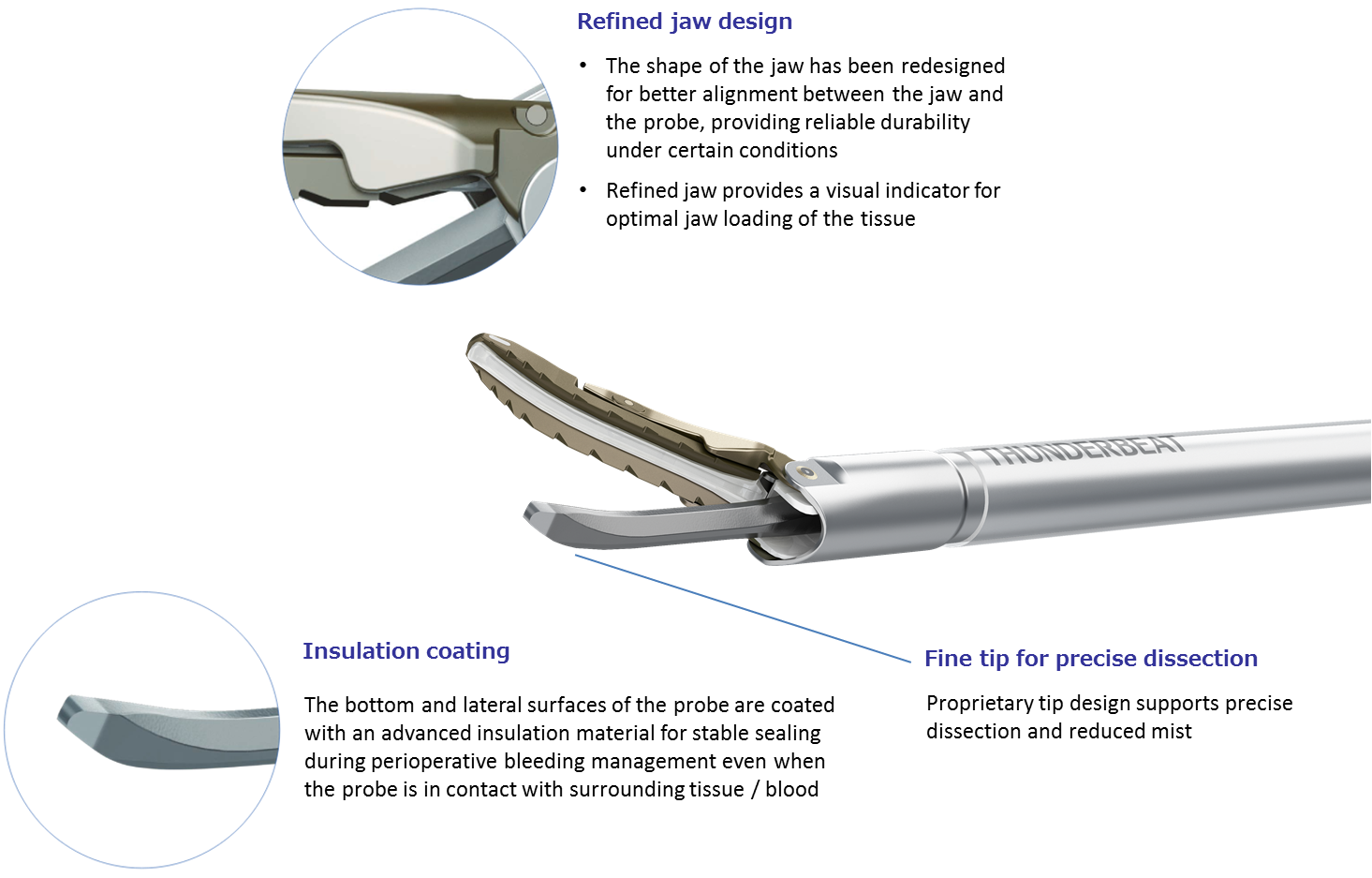 2. THUNDERBEAT Type S – Targeted Energy
The phenomenon of unintended thermal spread to the surrounding tissue is caused by the fact that bipolar current flow always follows the path of least resistance.
THUNDERBEAT Type S technology enables an accurately targeted application of energy leading to a reduction of surrounding tissue damage by thermal spread.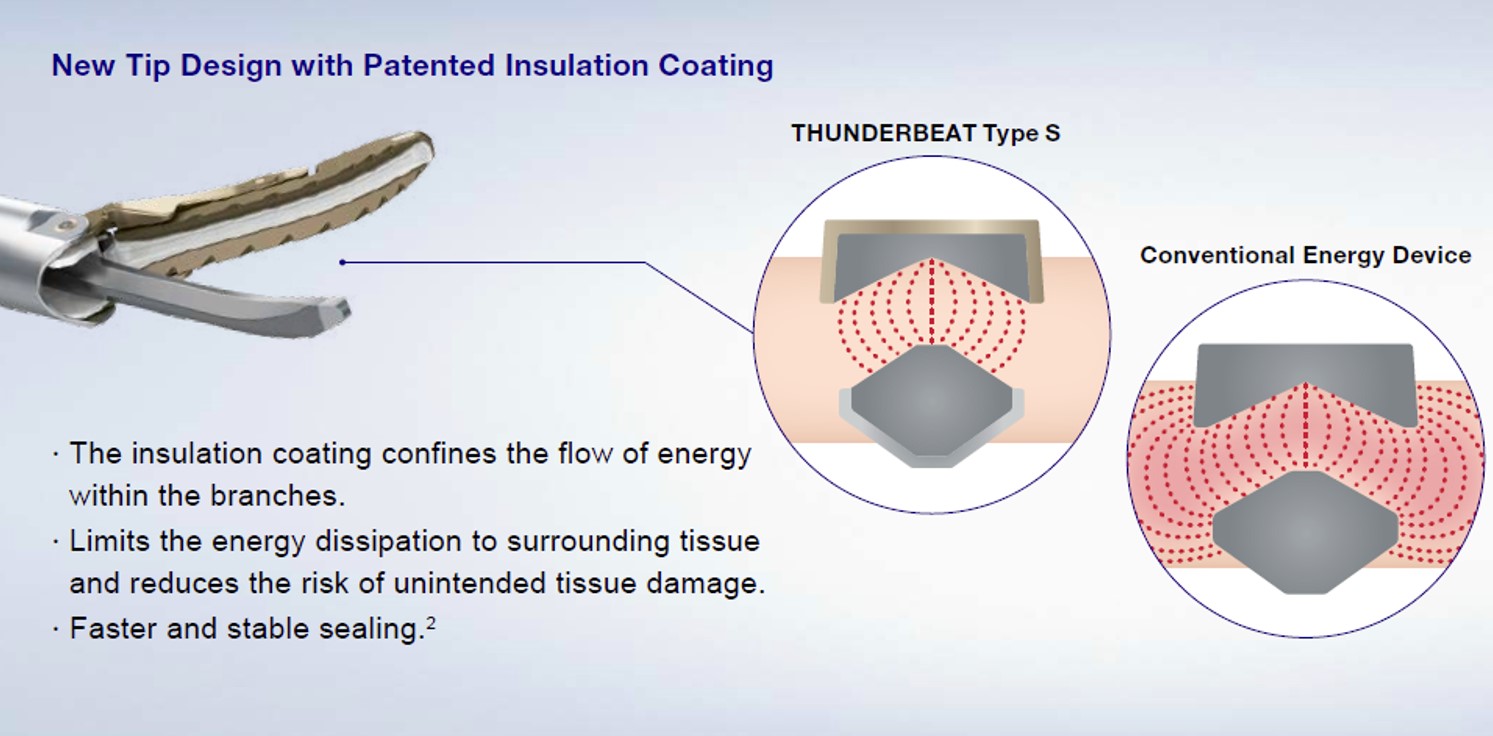 The new THUNDERBEAT Type S technology allows for precise dissection close to vital
structures and a faster sealing even under challenging conditions.
1 Data from Olympus Corporation
2 Data from Olympus Corporation