Precautions (How to use securely)
Please read instructions for the ENDOEYE FLEX DEFLECTABLE VIDEOSCOPE before use.
The more skilled you become at operating the ENDOEYE FLEX, the more surprised you will be to find its usefulness, which is completely different from other rigid laparoscopes. However, the ENDOEYE FLEX is also more sensitive. Please take the following precautions:
i TROCAR INTRODUCER FOR LTF 5 MM SCOPE (MAJ-1379)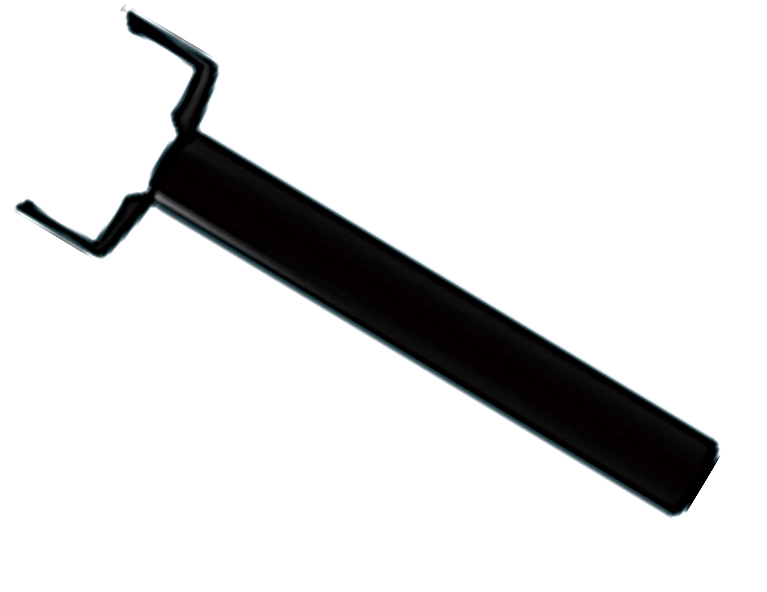 The bending section can be damaged if handled in a careless, rough manner.
The trocar introducer is intended to prevent damage to the bending section; it is easy to use. Place it over the bending section and fit the notch into the groove until it clicks.
ii Excessive force
The fulcrum effect is a byproduct of using the laparoscope with the trocar acting as the fulcrum. If the laparoscope is forcibly pushed, an unexpectedly large external force may be applied to the laparoscope, thereby causing damage to the laparoscope. Some cases are reported in which excessive force was applied to a long laparoscope causing it to break; this is due to the fulcrum effect.
This should be particularly noted when used for single-site surgery.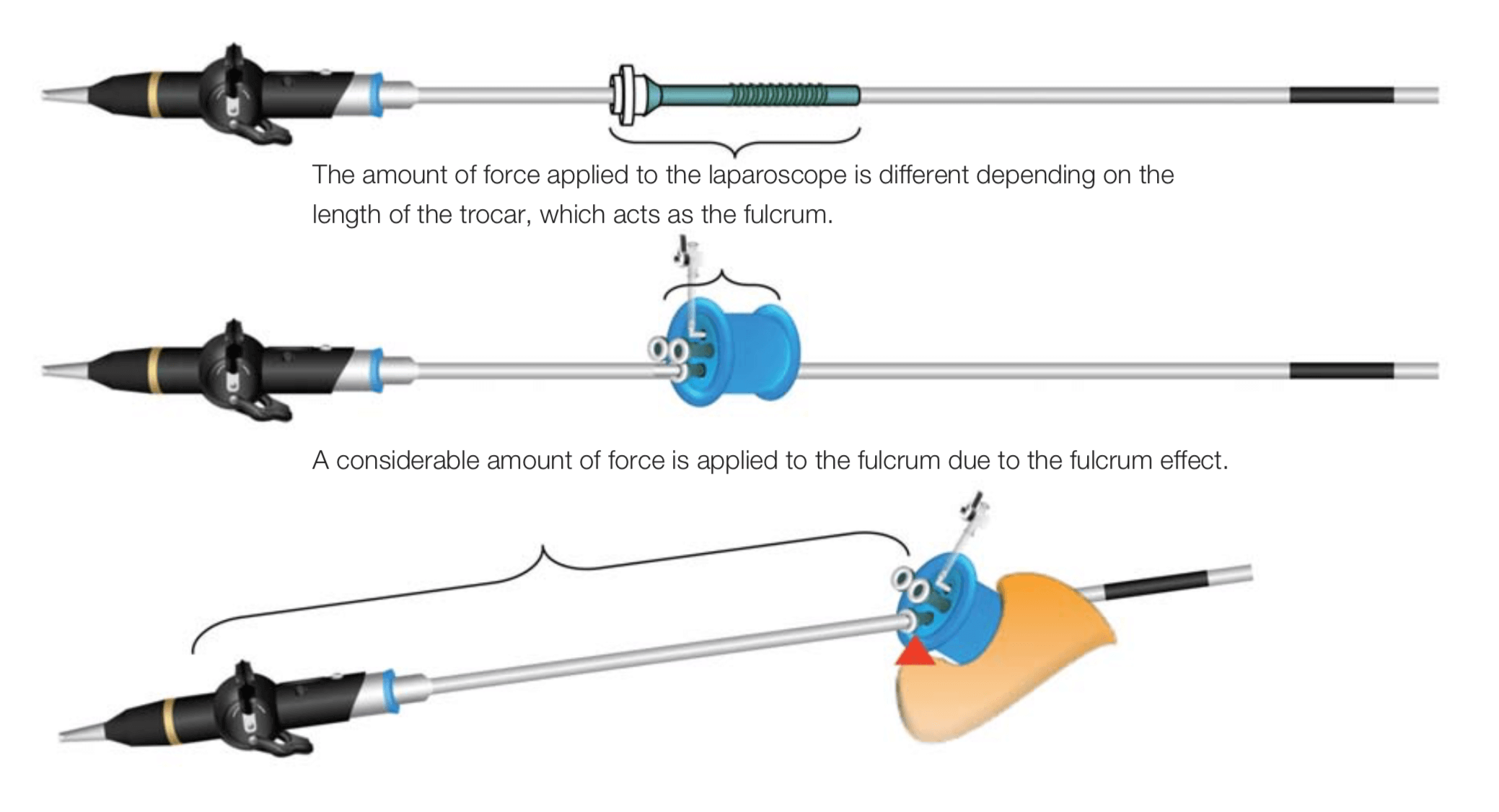 Do not apply excessive force while trying to secure a satisfactory field of view.
If the desired field of view is not secured, try to change the direction of approach.
iii Withdrawal of the laparoscope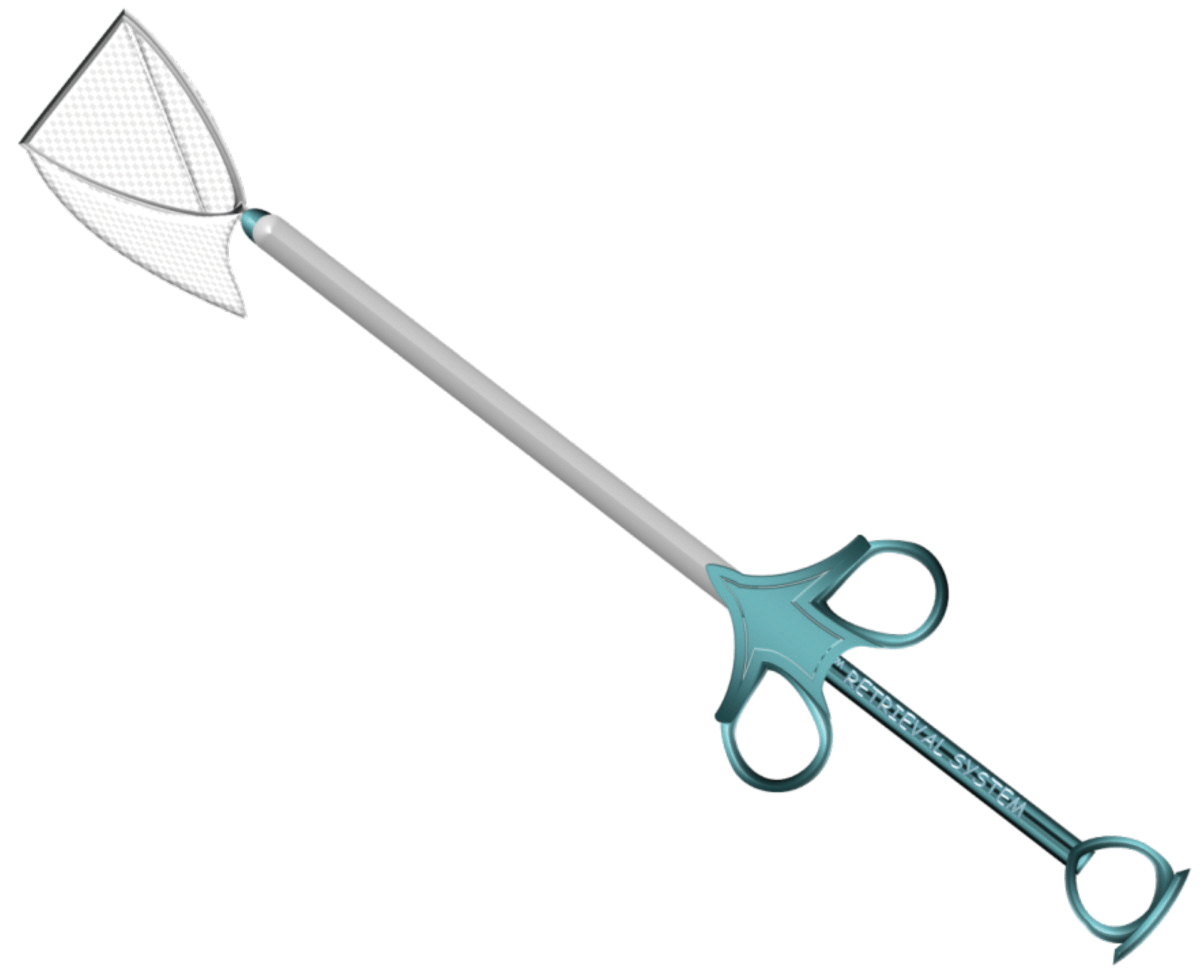 The ENDOEYE FLEX scope is operated with angulation halflocked, but do not try to forcibly withdraw it in this locked position. If you feel a resistive force while withdrawing the laparoscope, recheck the lock lever.
During surgery, you may inadvertently pull the laparoscope with the scope tip angulated while trying to obtain a distant view. If it is half-locked, the free angulation will be restored with light force. However, make sure to conduct inspection/maintenance after this happens.
If the laparoscope is withdrawn with locked angulation,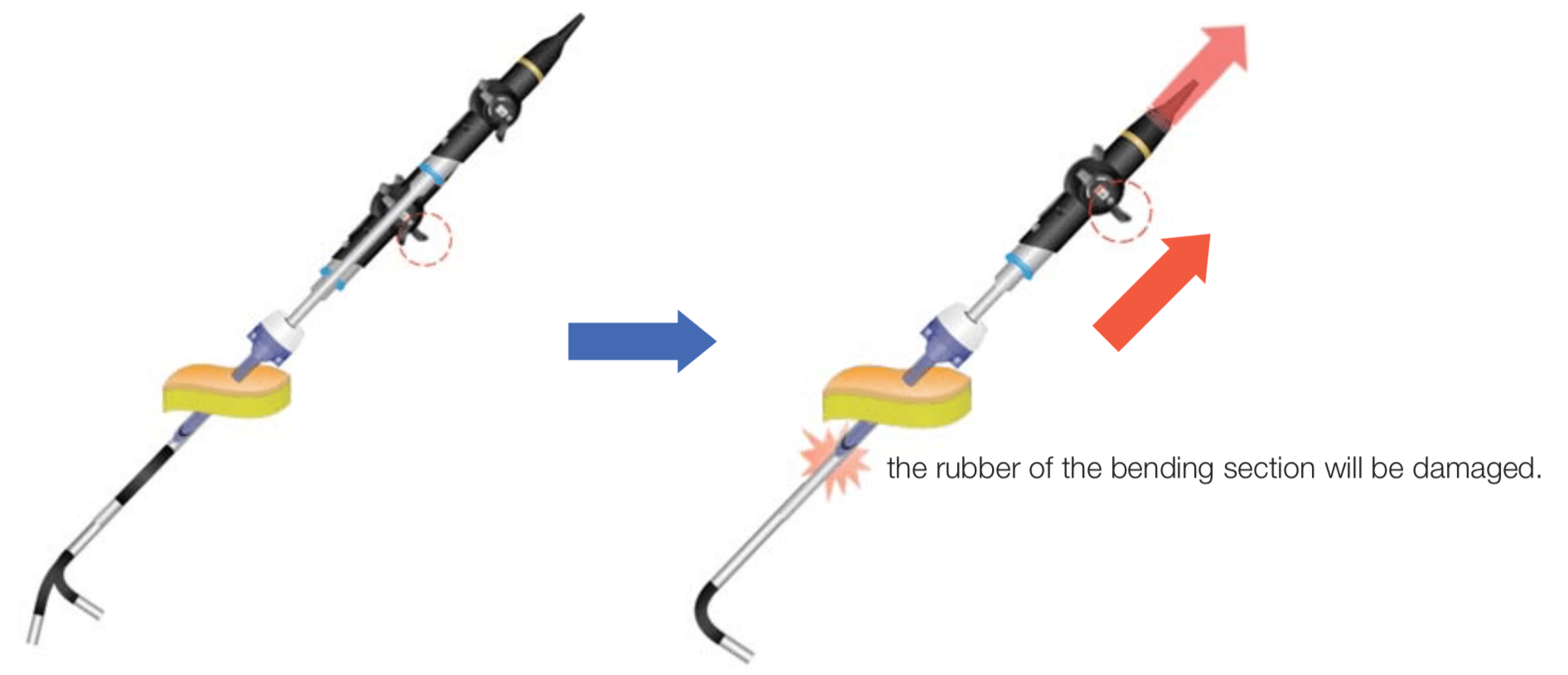 First, the lock lever must be released.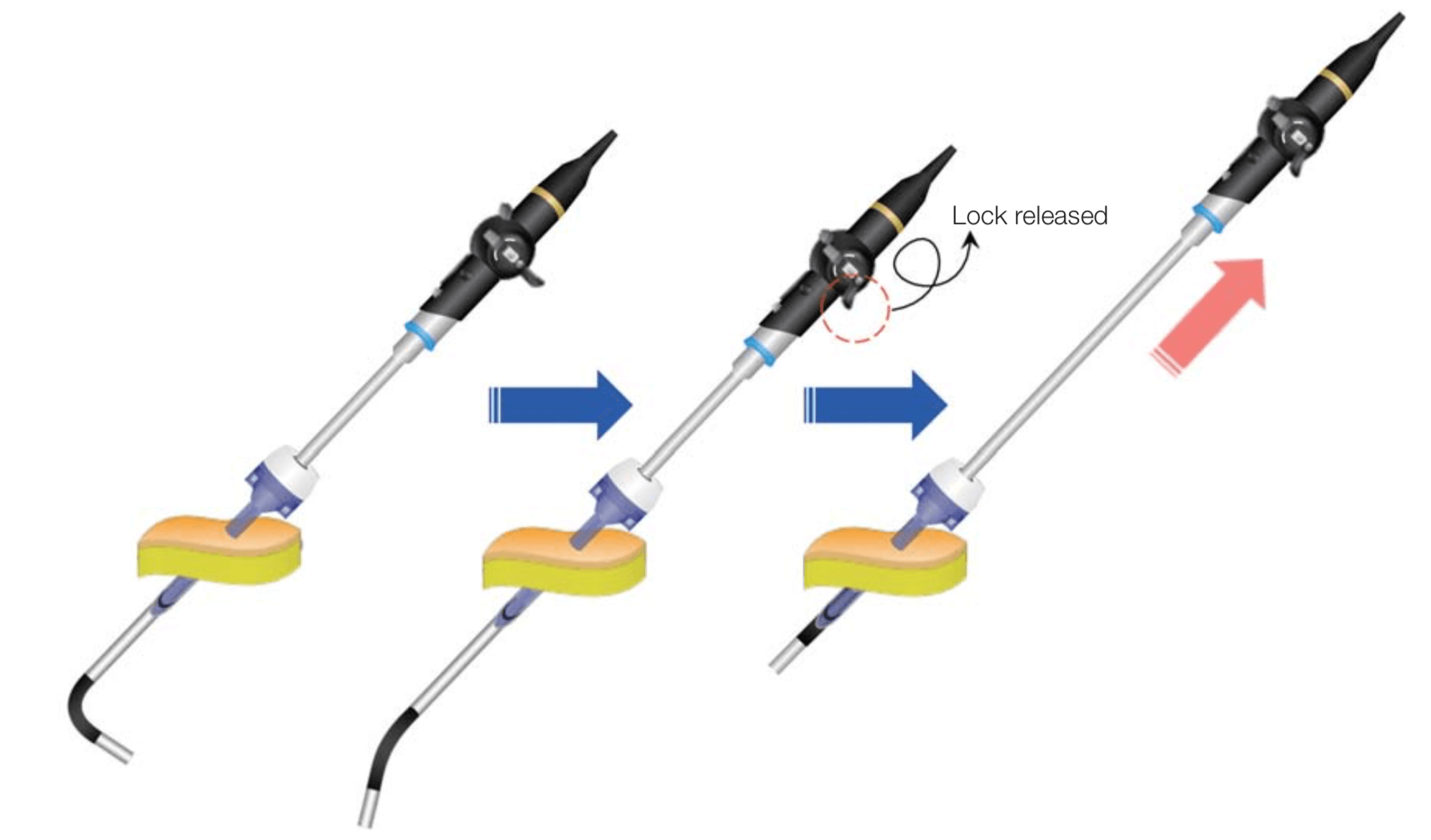 iv LEAKAGE TESTER (WA23080A)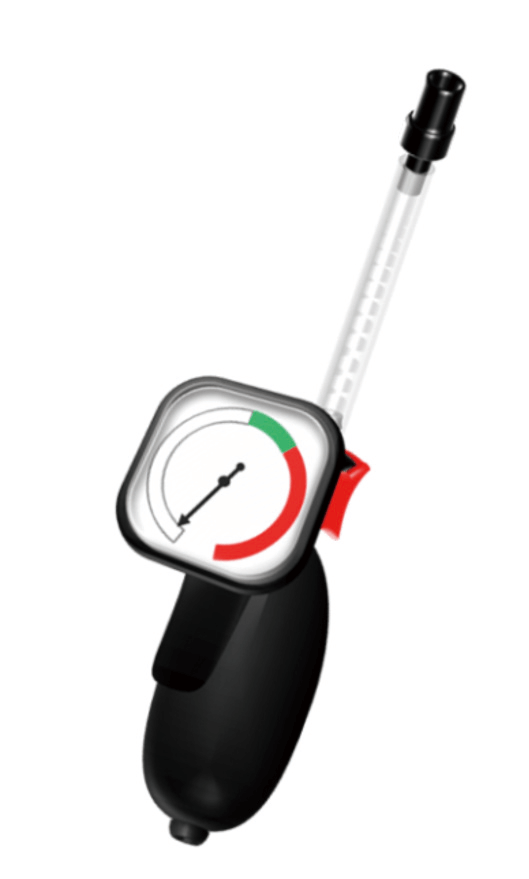 This tester detects pinholes and other damage in the rubber of the bending section at an early stage when leakage cannot be identified by visual inspection, preventing serious failure in the future. The tester is now included as a standard accessory for laparoscopes.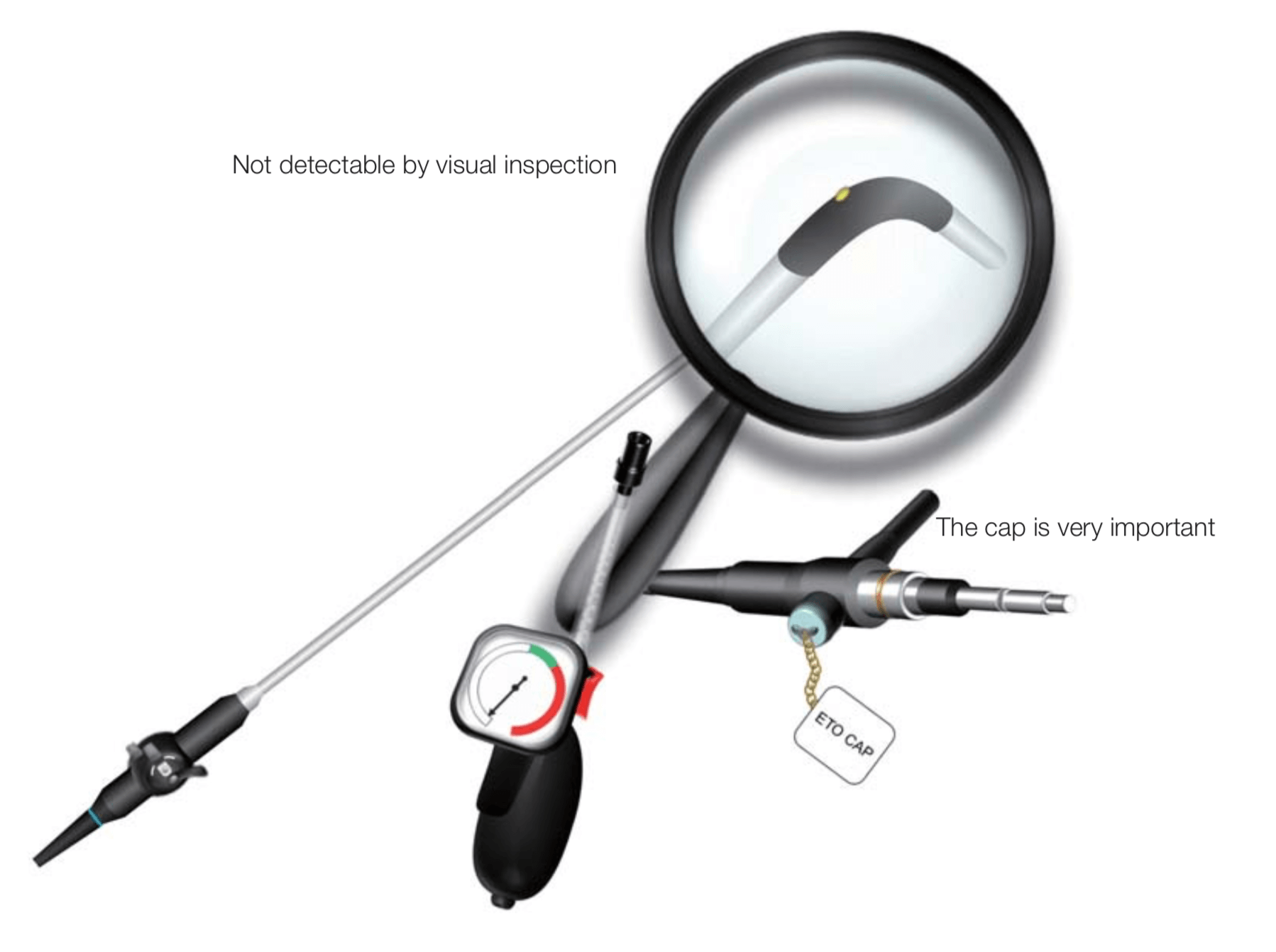 For information on inspection/maintenance, contact your OLYMPUS sales representative.
Supervising editor
Department of Gastroenterological Surgery, Hiroshima University Hospital
Kazunori Uchida, M.D.
Division of Digestive Surgery, Nihon University School of Medicine
Minoru Matsuda, M.D.