Hand-eye coordination and axis orientation
Coaxial setup means that the relationship of the axes from the surgeon to the monitor and from the laparoscope to the target overlap each other in as straight a line as possible. When this axial relationship is secure, hand-eye coordination is easily obtained. However, such an ideal trocar position is not always possible.
Figure 25 Desirable axis (Coaxial setup)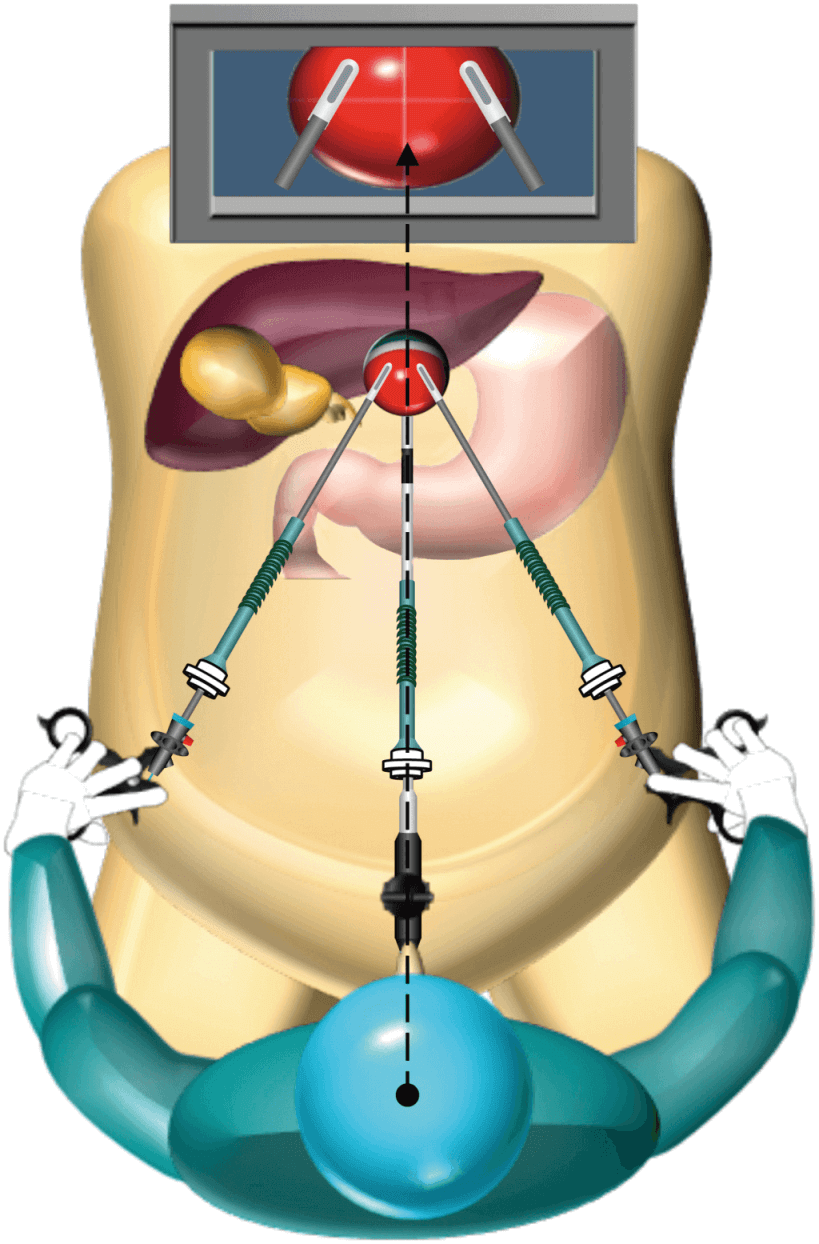 Para-axial setup refers to a misalignment of the two axes. Misalignment of up to about 60° will not make laparoscope operation difficult. However, a wider misalignment will reduce the laparoscope operator's efficiency.
Figure 26 Axial misalignment (Para-axial setup)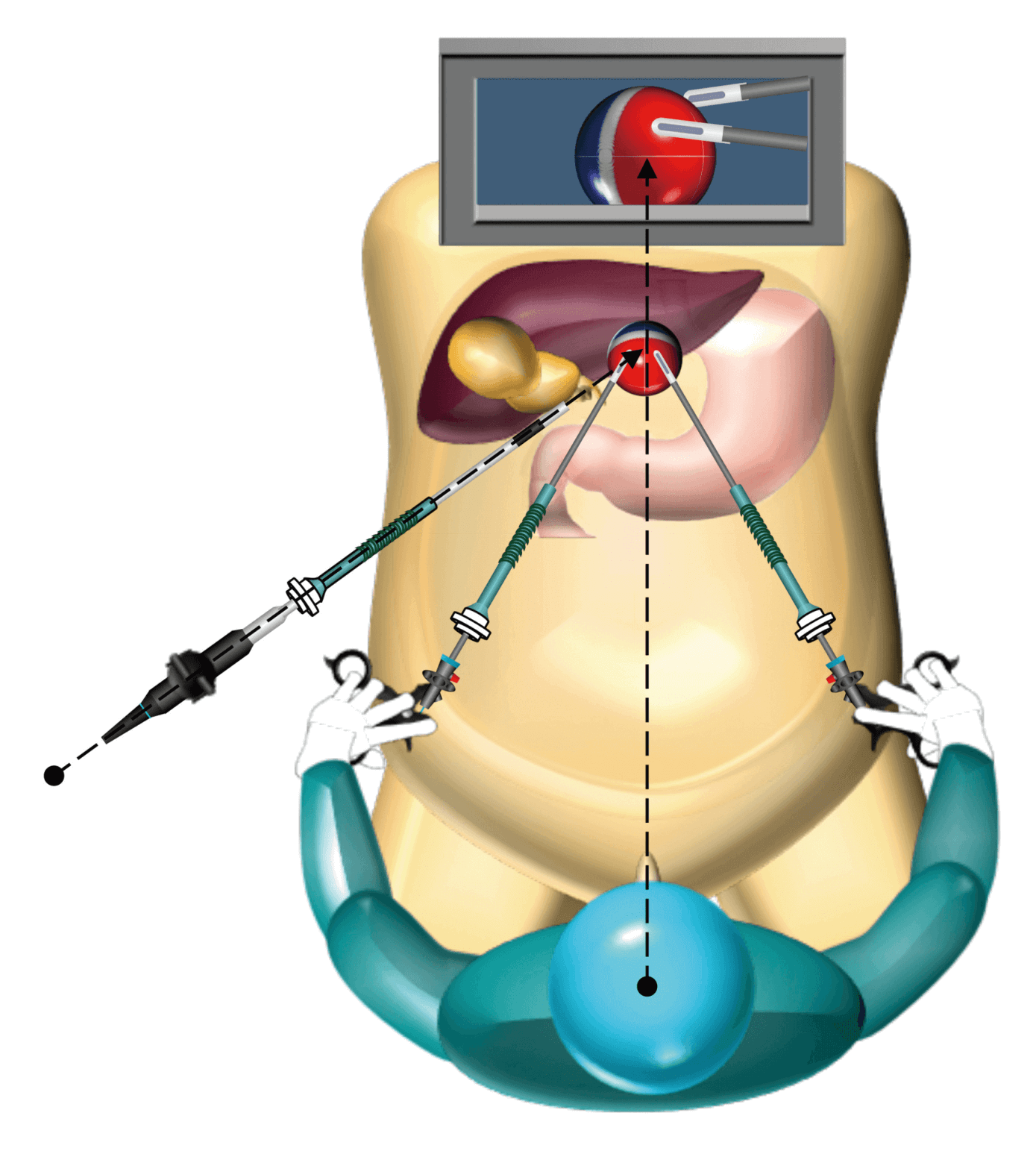 The ENDOEYE FLEX, when used to provide laparoscope angulation, enables the visual axis to be aligned with the line of sight along which the surgeon observes the screen. This successfully corrects the misalignment arising from positional relation between the trocar position and the operative field.
Figure 27 Adjusting para-axial setup to coaxial setup using left angle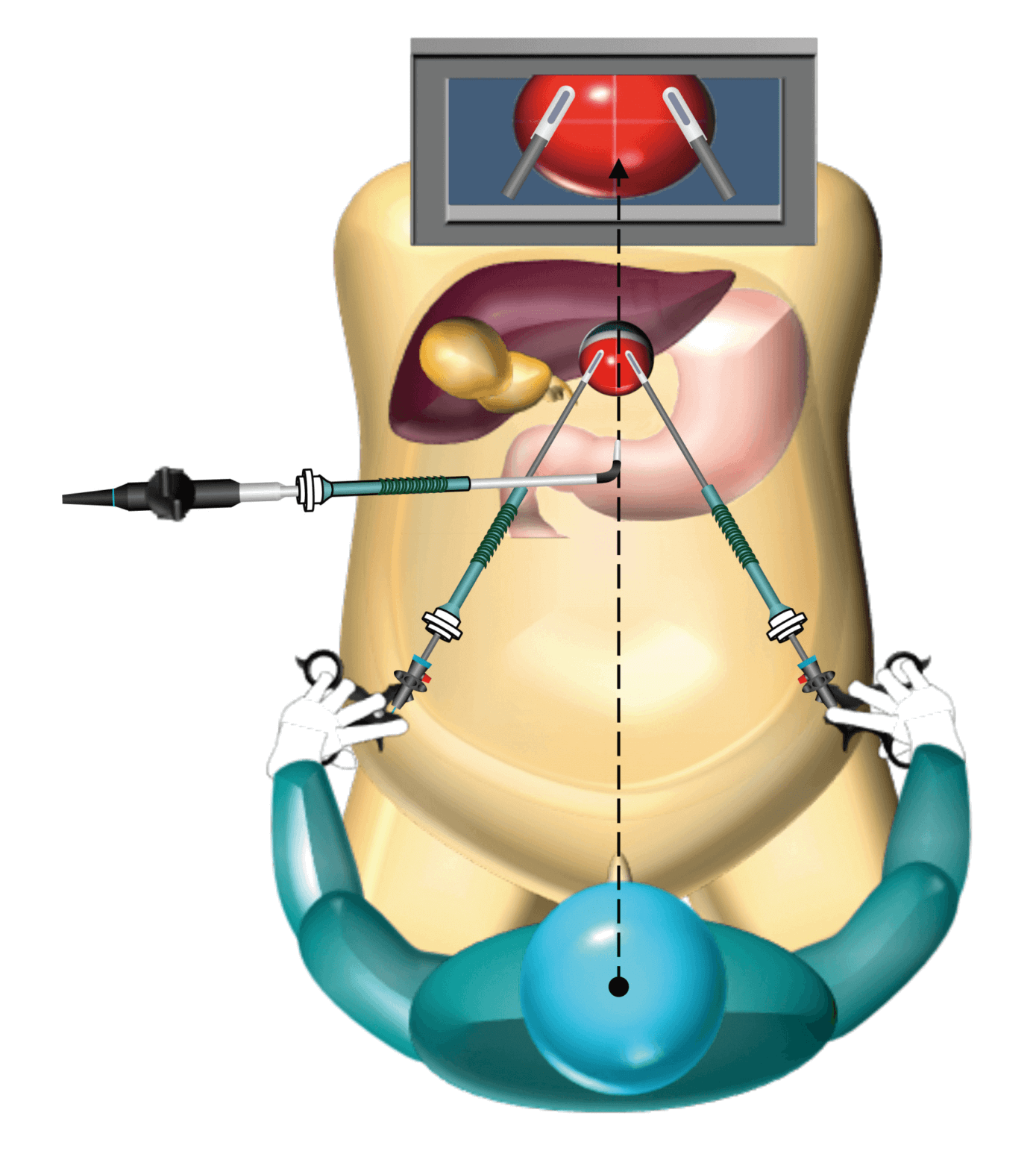 In extreme cases, the layout shown above will provide a satisfactory setup.
Figure 28 Adjusting para-axial setup to coaxial setup using left angle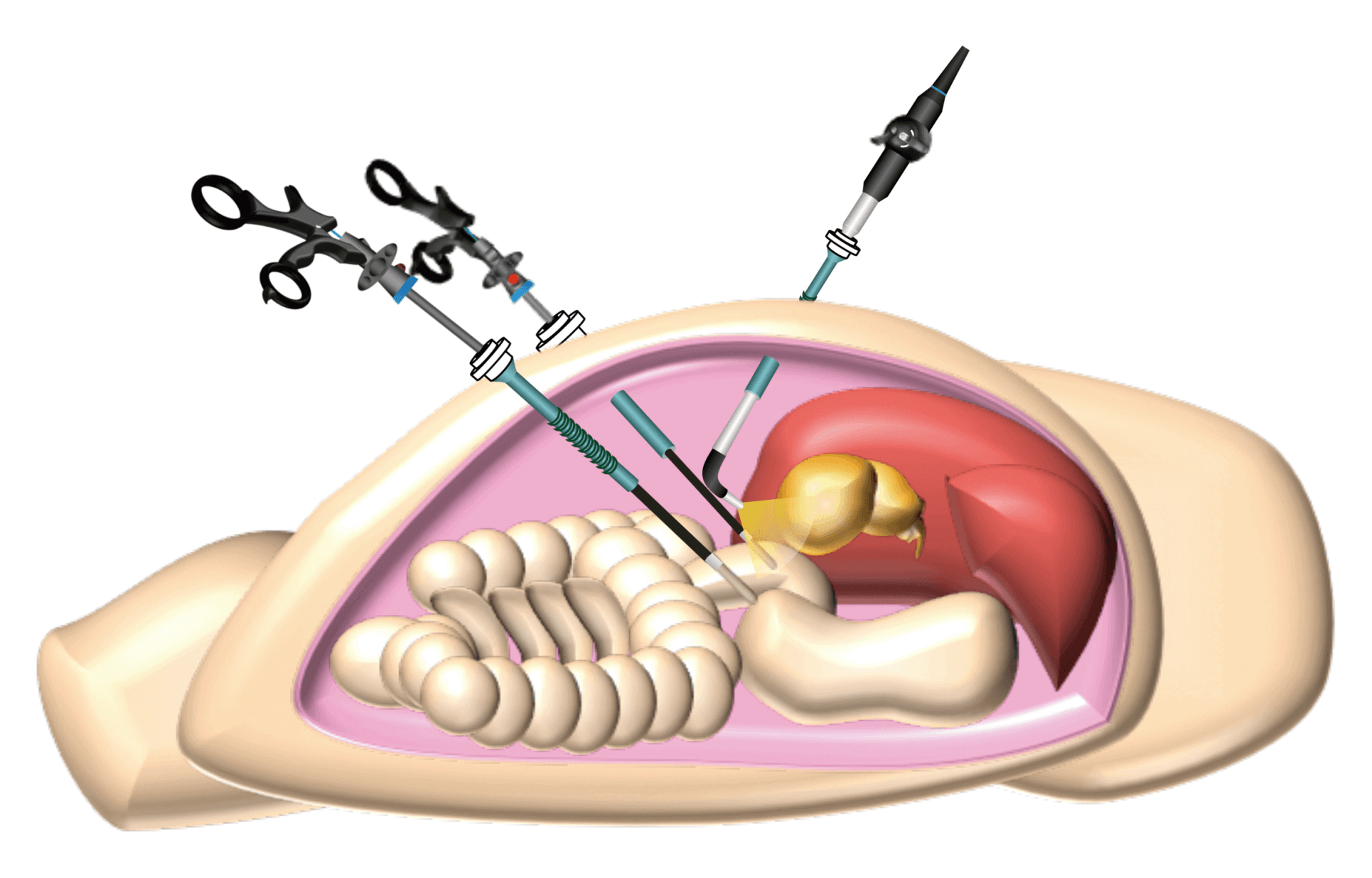 With the rigid laparoscope, the scope length sometimes makes it difficult to secure an adequate field of view. In such cases, the scope head and the hand holding the scope head can interfere with the surgeon's hand instruments operation. To avoid this problem, the surgeon is forced to operate in an uncomfortable posture.
Figure 29 The head of the rigid laparoscope can interfere with surgical operation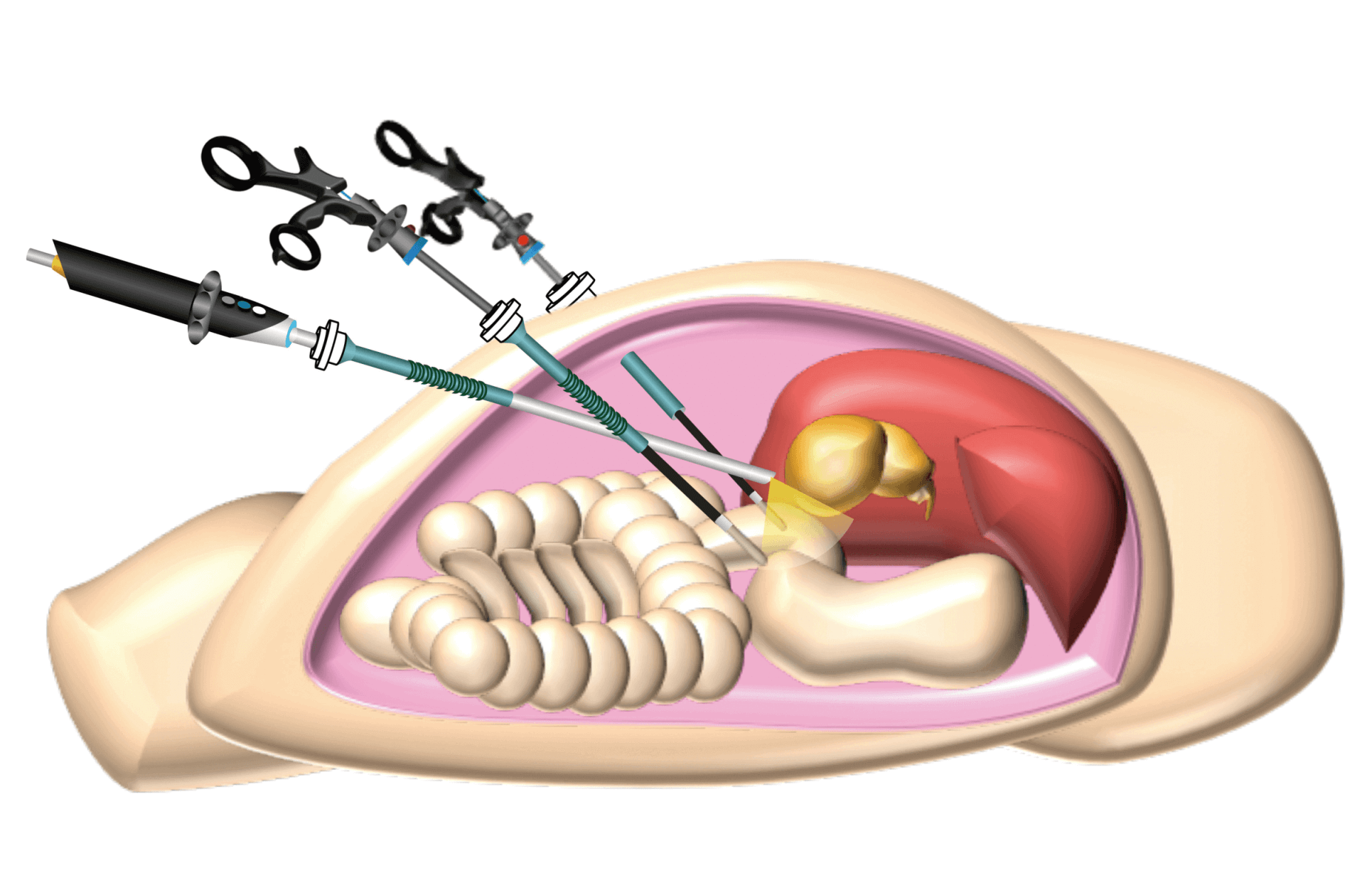 In such cases, the ENDOEYE FLEX, when its proximal end is lowered, provides an open space above the scope head, so as not to disturb operation by the surgeon.
Figure 30 The head of the ENDOEYE FLEX can be lowered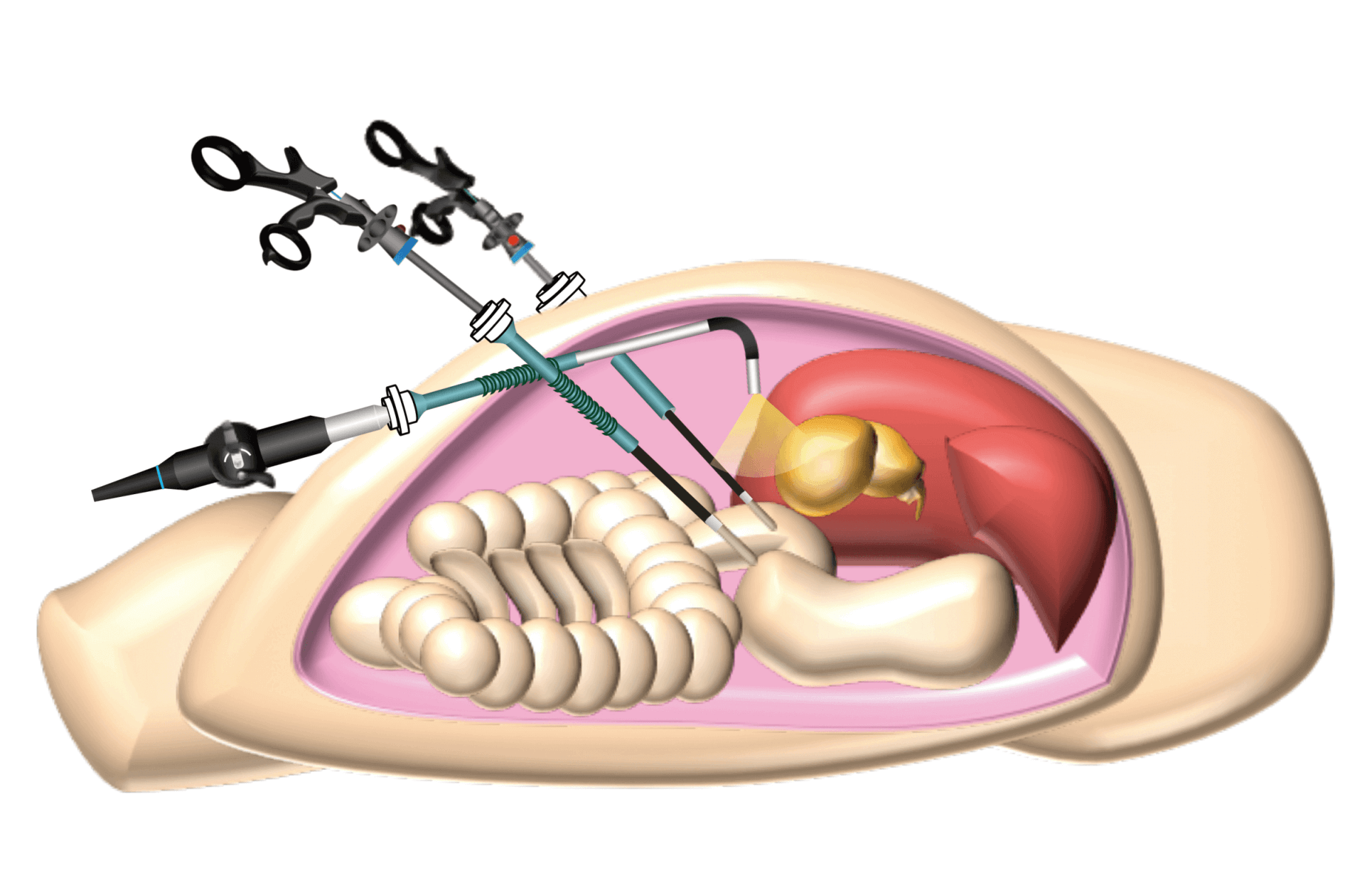 When the laparoscope is directed vertically, a much wider space can be secured for operation on the near side.
Figure 31 The head of the ENDOEYE FLEX can be raised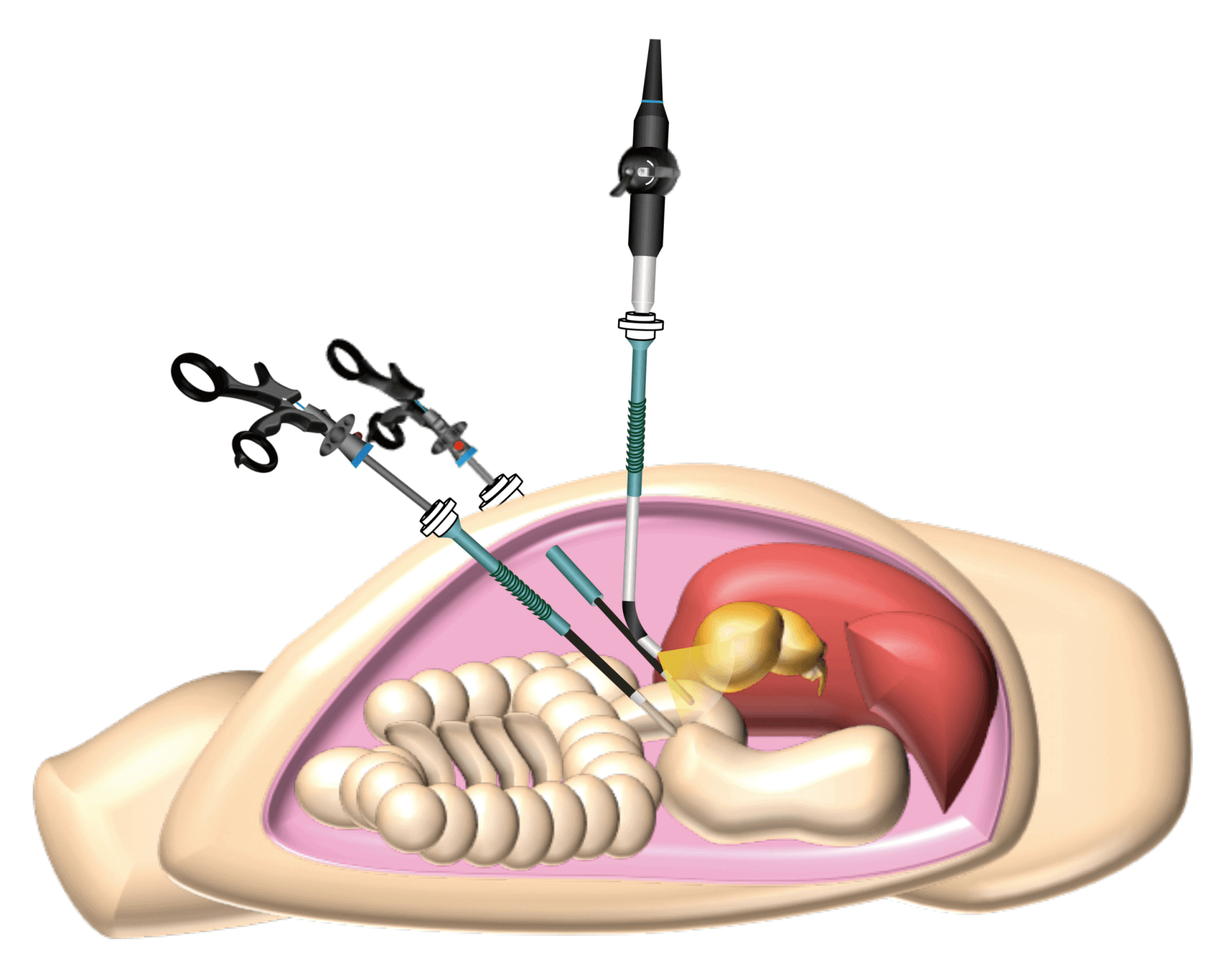 This technique would be very useful in laparoscopic-assisted colectomy (LAC) procedures.
Through adjustment of laparoscope angulation, observation is enabled even behind the mesenterium.
Figure 32 Laparoscopic-assisted colectomy