Case 1 – SCLC extensive disease (T4N2M0) Author:
Author: Felix Herth, MD and Ralf Eberhardt, MD, Thoraxklinik, University of Heidelberg, Germany
Source: DVD-ROM 'Light & Sound – Diagnostic Training', Olympus Europa SE & Co. KG, 2013
Patient History
44 years, female.
Patient reported decreasing health condition and
increasing weakness.
CT
CT shows a tumour at the left main bronchus division to upper and lower lobe (fig. 1) and a small lymph node in LN station 7 (fig. 2).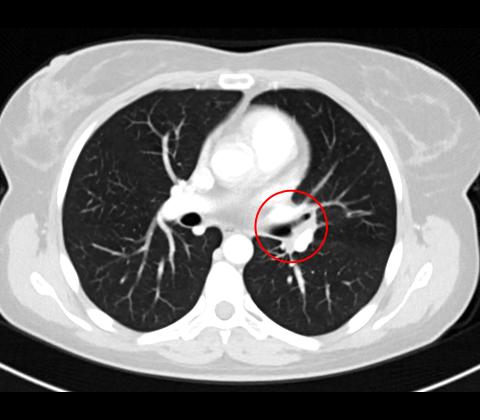 1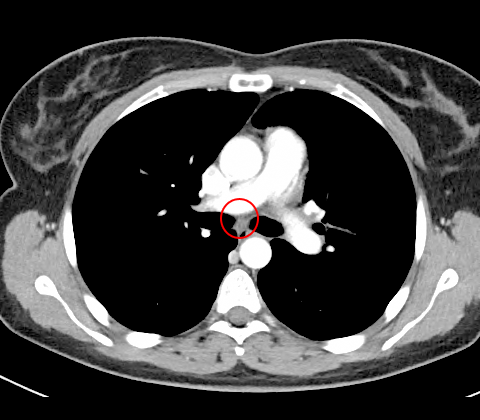 2
White light bronchoscopy
HDTV videobronchoscopy provides detailed information of tumour formation in the left main bronchus (fig. 3-6).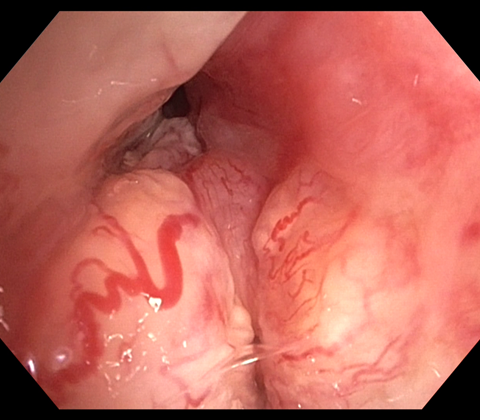 4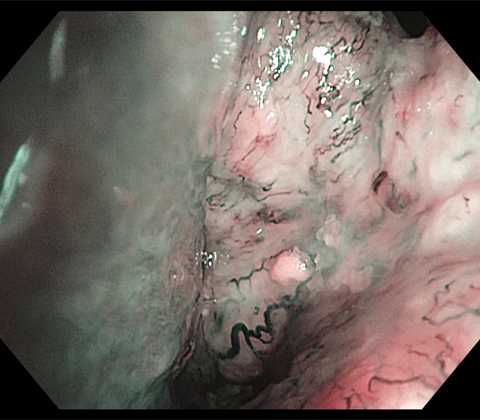 6
Sampling by cryo-biopsy (fig. 7).
Endobronchial ultrasound
Lymph node station 7 sampled.
Histology and Immunohistochemistry
Sample from LN 7 proves positive for lung cancer (despite the small size of the lymph node). Tissue samples from tumour prove positive for BerEP4 and CK7, less for AE1/3 and weak for KL-1, in addition weak for NSE and Synaptophysin.
Strongly positive nuclei for TTF-1 in absence of an immune reaction to CD45, GFAP, CK5/6 or p63. Proliferation rate regional variable between 70-80% (Ki67).
Diagnosis
SCLC LLL, extensive disease (T4N2M0).
Treatment
Three cycles of chemotherapy (Cisplatin + Etoposid).