Case Report – Suspicion of CIS
Author: Felix Herth, MD and Ralf Eberhardt, MD, Thoraxklinik, University of Heidelberg, Germany
Source: DVD-ROM 'Light & Sound – Diagnostic Training', Olympus Europa SE & Co. KG, 2013
Modalities: Bronchoscopy (WL, AFI, NBI), EBUS-TBNA
Patient History
58 years, male.
Referral from regional clinic to follow up initial diagnosis of CIS located in right middle lobe S6.
CT
Without findings
Bronchoscopy
Chronic bronchitis. Thickened carina at segmental and subsegmental level right middle lobe. Positive AFI bronchoscopy at S6 carina. NBI at S6 carina shows increased and distorted submucosal vessel formation, on subsegmental S6 carina the formation of 'dotted vessels' is visible. Biopsies from both sites (fig. 1-4).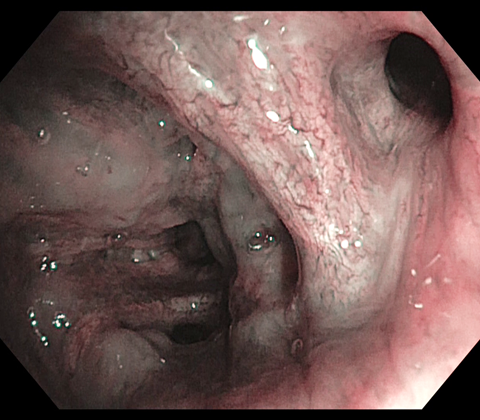 2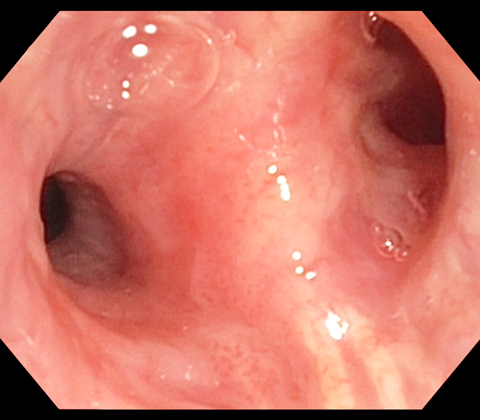 3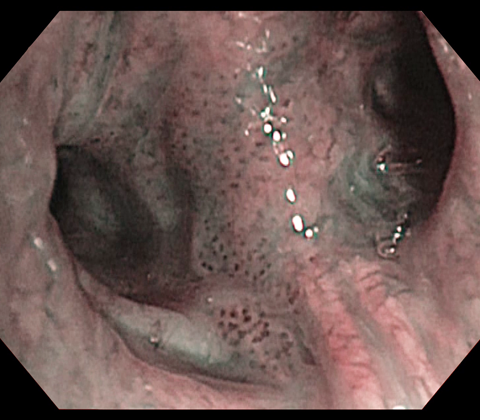 4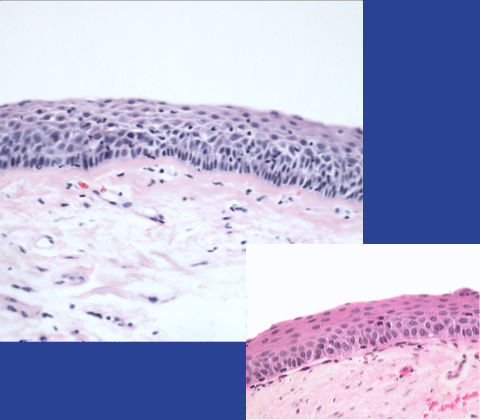 5
Histology
S6 carina: Chronic bronchitis, focal areas with squamous cell metaplasia. Mild dysplasia, fibrosis in the mucosa and submucosa.
S6 subcarina: Chronic bronchitis with squamous cell metaplasia and mild dysplasia. Further evaluation steps including PAS-reaction (Periodic acid-Schiff reaction) did not result in signs of malignancy: no confirmation of high grade dysplasia, carcinoma in situ or invasive squamous cell carcinoma.
Diagnosis
CIS could not be confirmed.
Treatment
Follow-up bronchoscopy and sampling.