PREPARATION
Equipment and setup
Equipment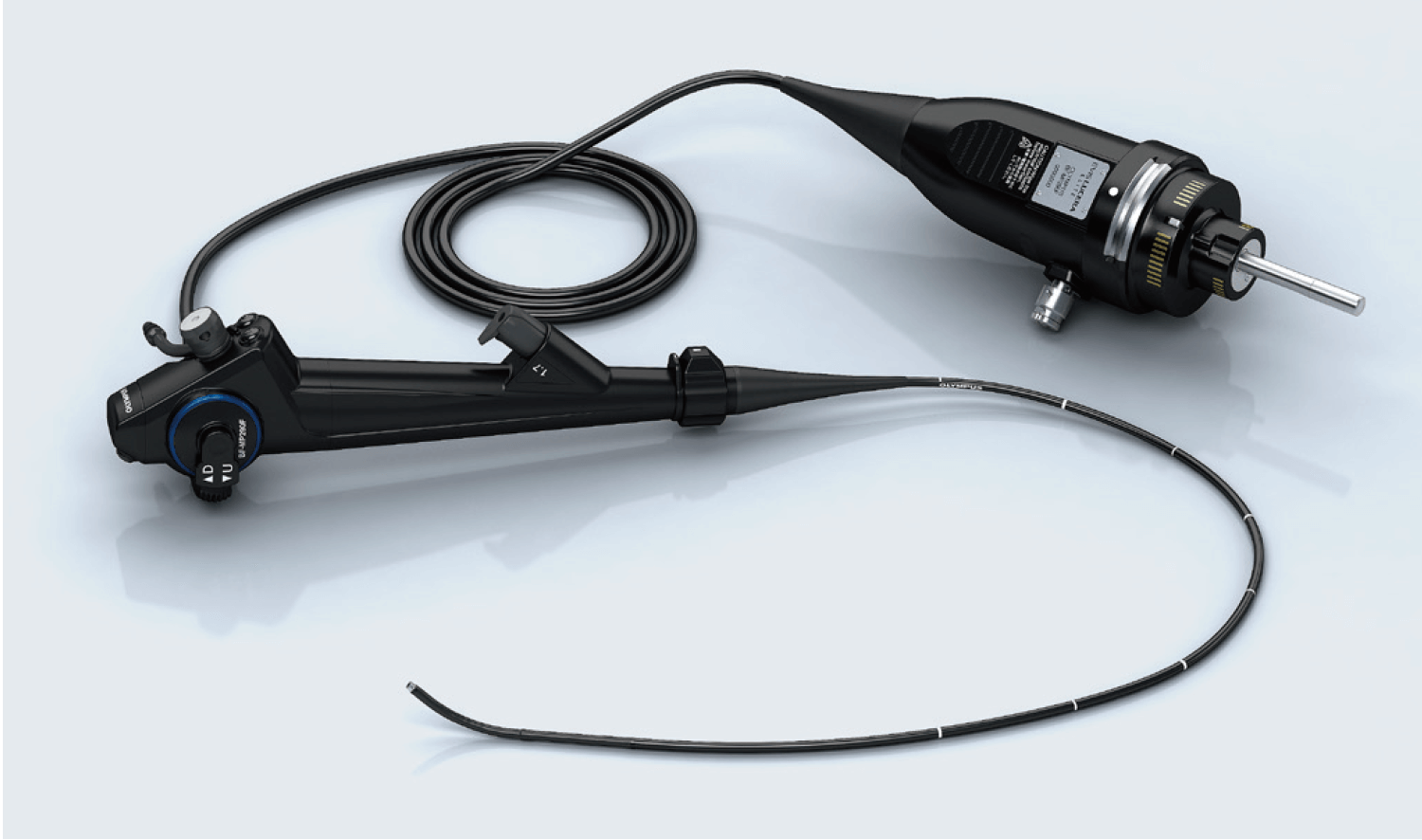 EVIS EXERA III BRONCHOFIBERVIDEOSCOPE BF-MP190F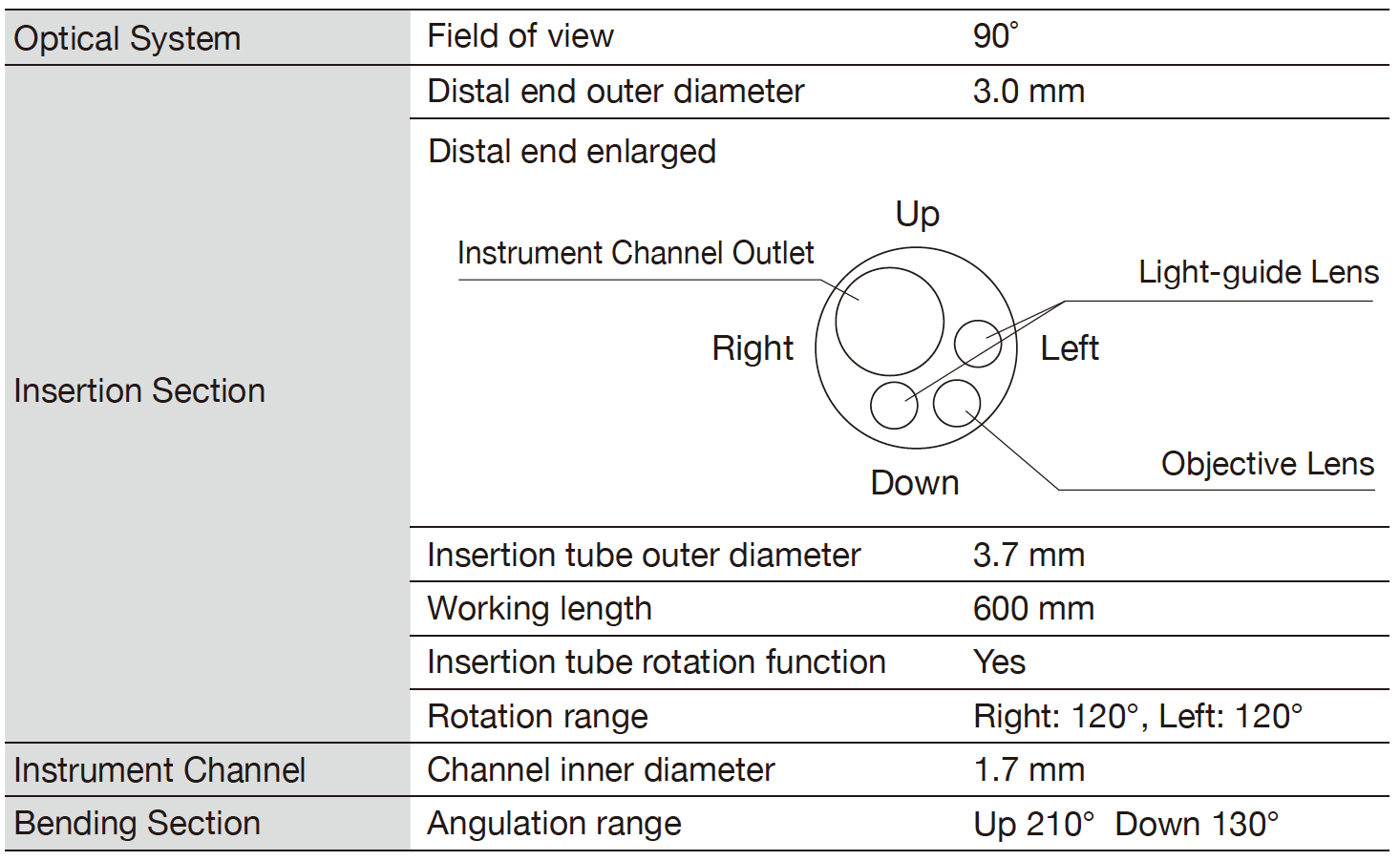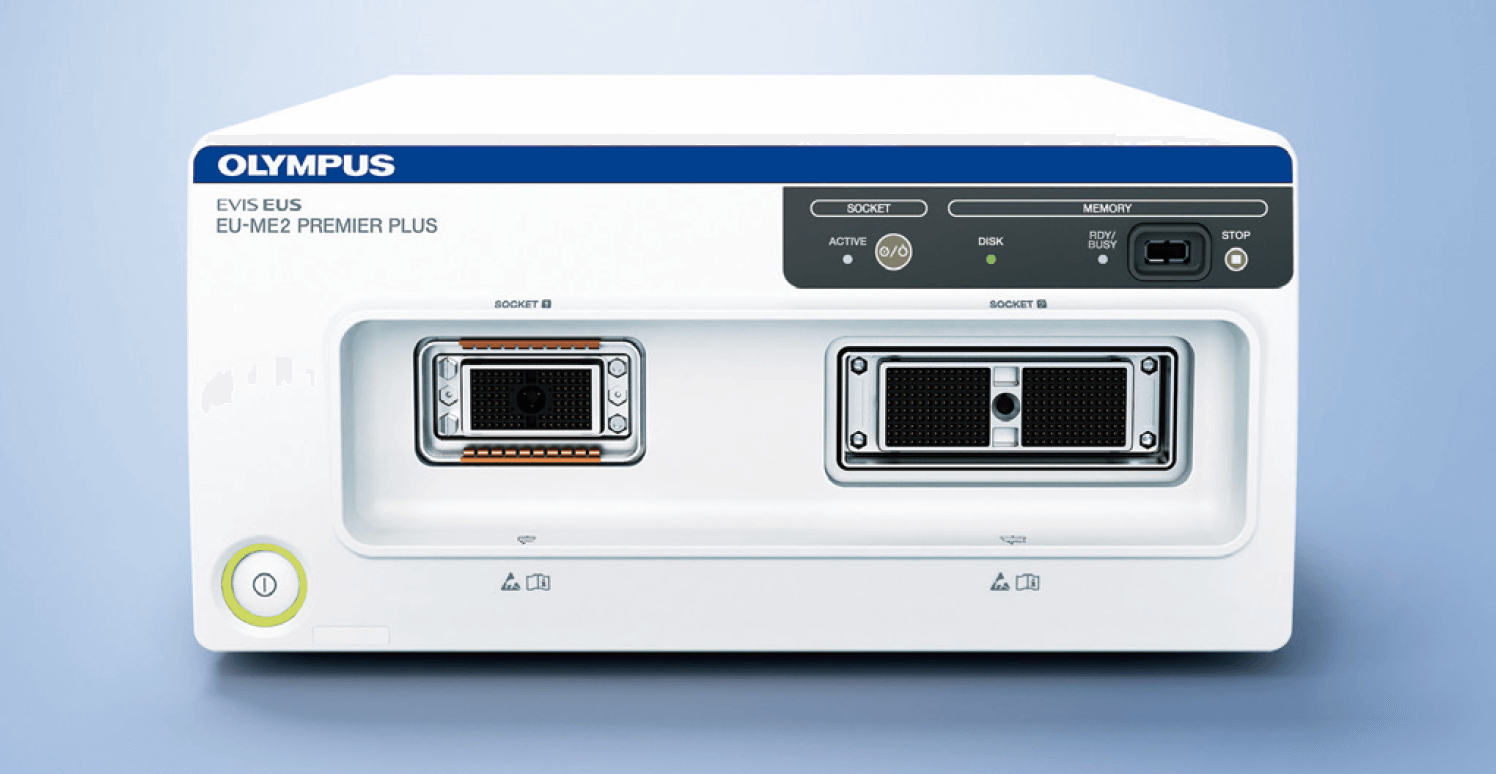 EVIS EUS UNIVERSAL ENDOSCOPIC ULTRASOUND CENTER EU-ME2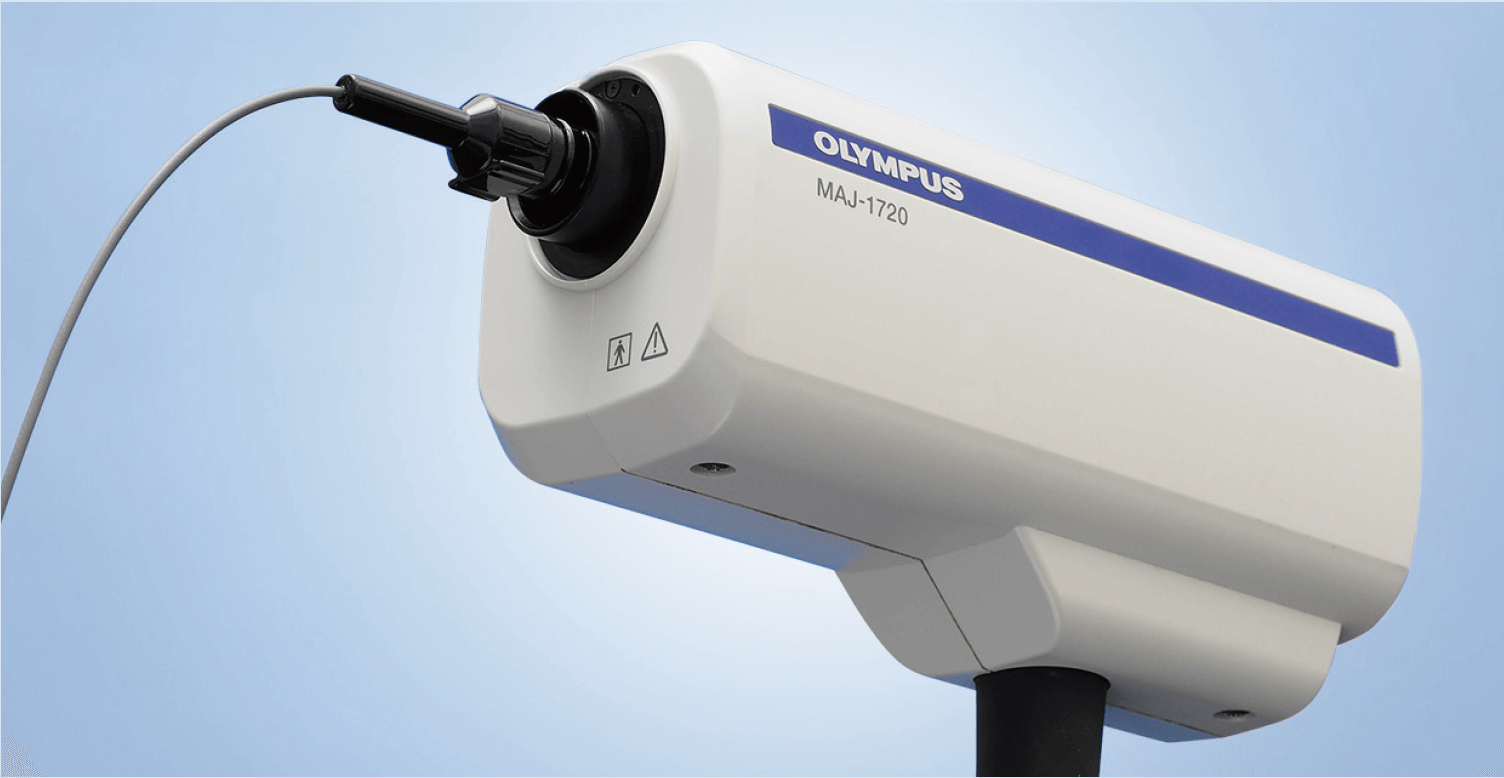 PROBE DRIVING UNIT MAJ-1720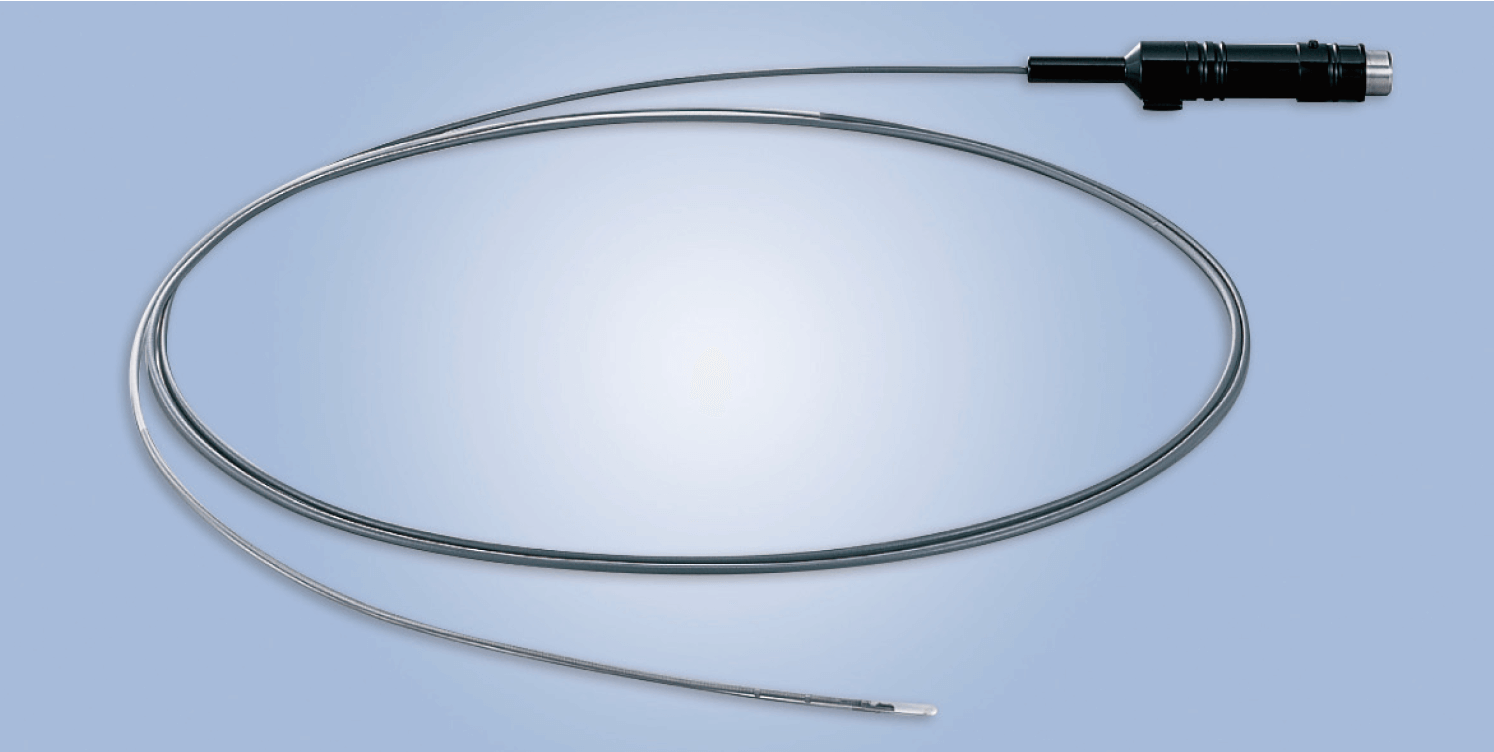 ULTRASONIC PROBE UM-S20-17S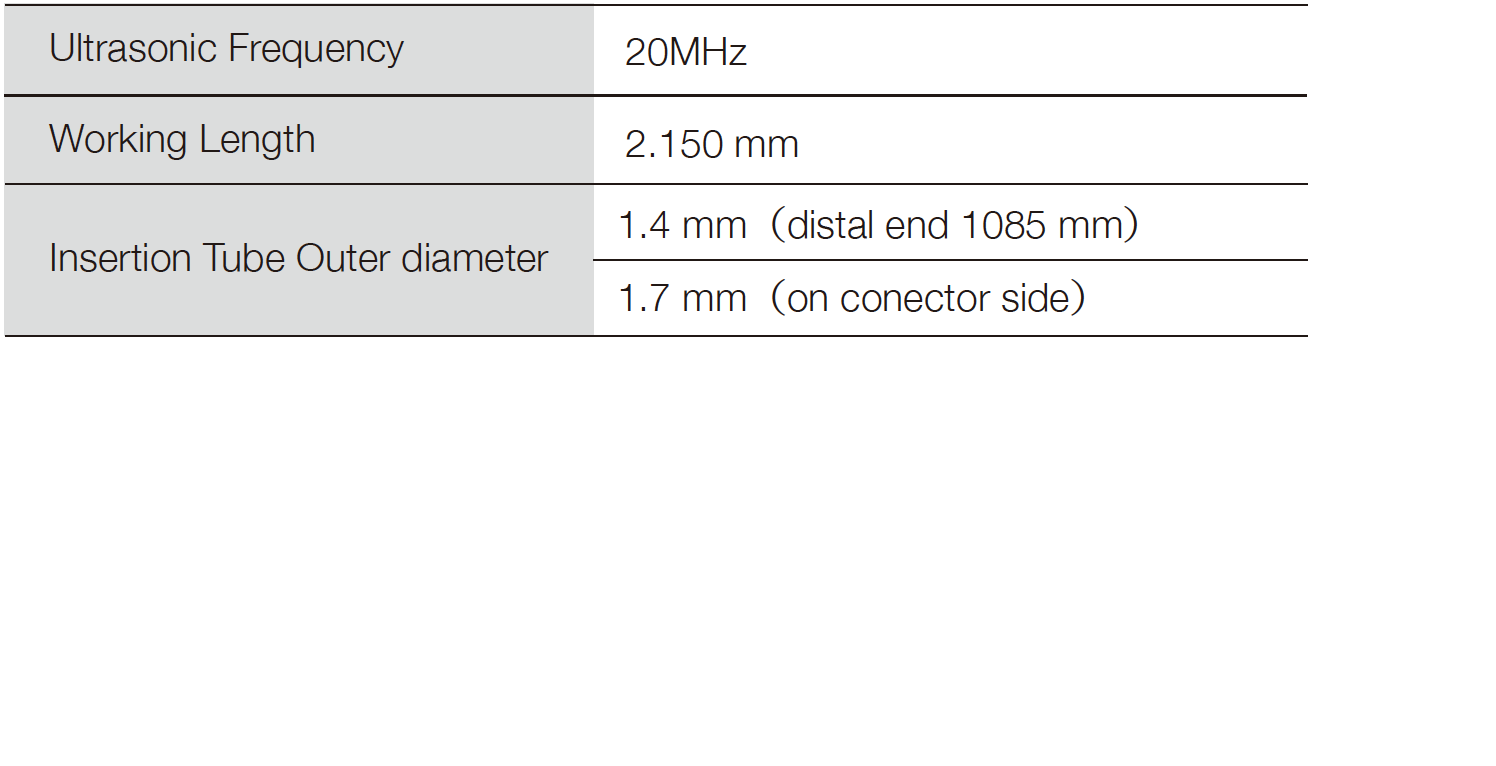 SINGLE USE BIOPSY FORCEPS FB-433D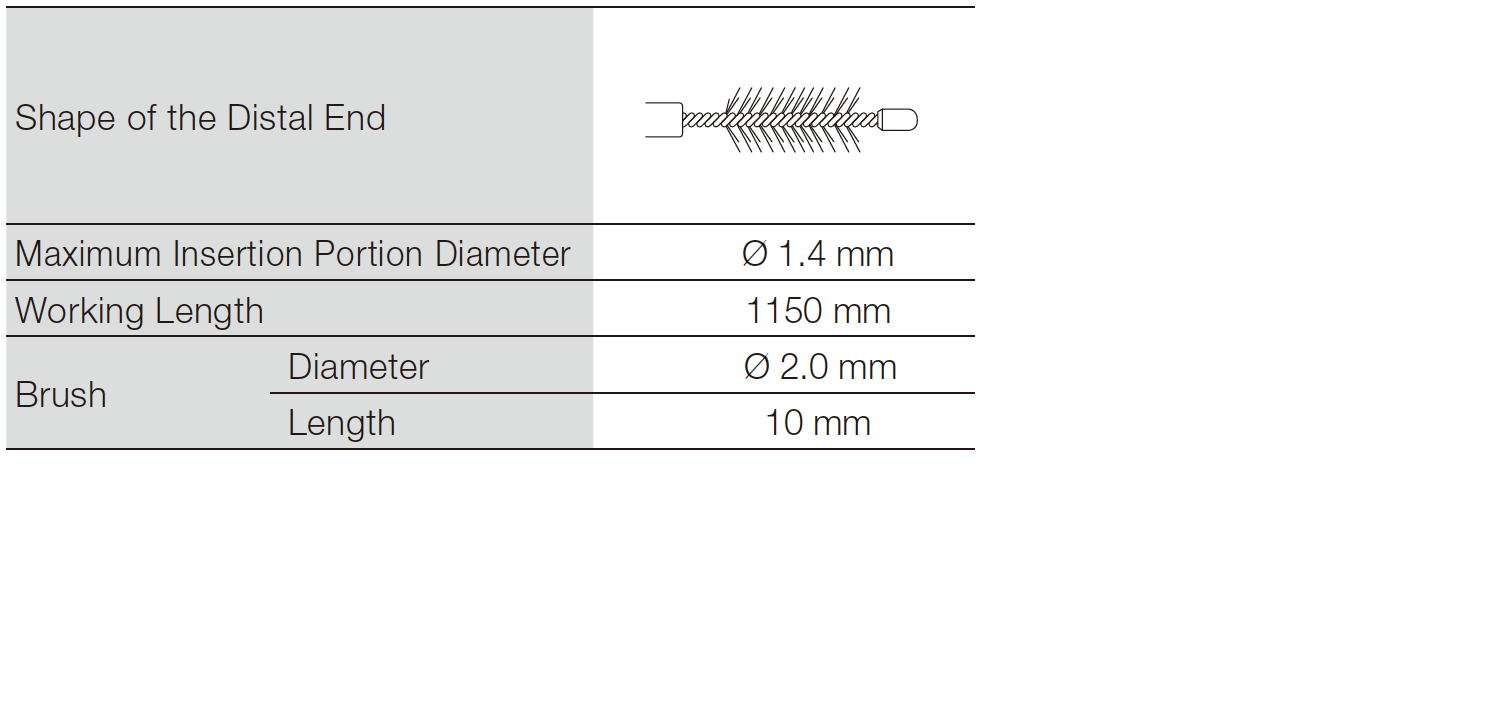 SINGLE USE CYTOLOGY BRUSH BC-205D-2010
Preparing the system
Connecting the ultrasonic probe
To connect the ultrasonic probe to the probe driving unit, hold the probe with the connecting pin facing up and insert the probe straight into the probe driving unit. You might not be able to disconnect the ultrasonic probe from the probe driving unit if the probe is connected with the connecting pin facing in a different direction.
Be sure to turn off the Endoscopic Ultrasound Center when connecting or disconnecting the ultrasonic probe.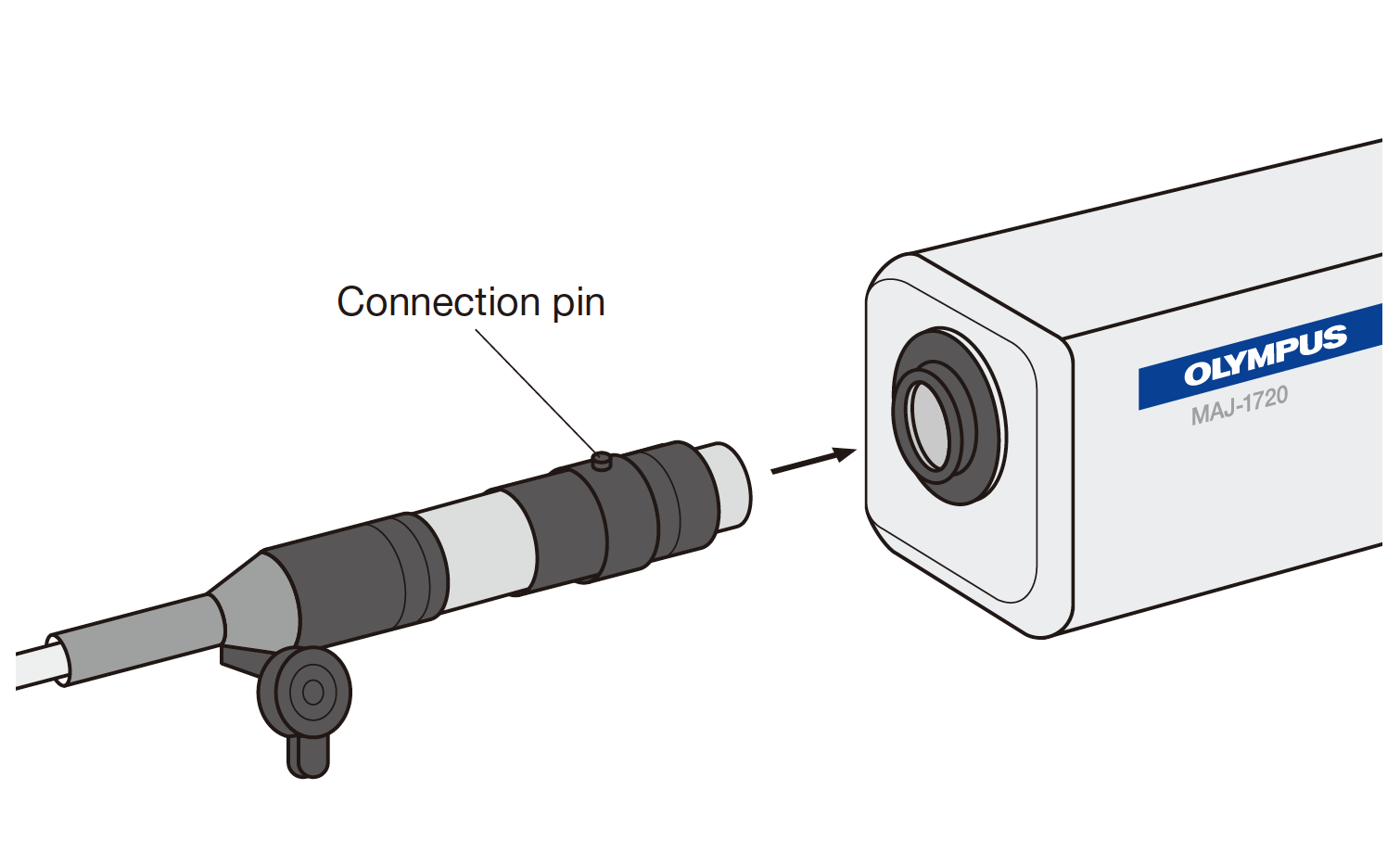 Setting the Endoscopic Ultrasound Center
Scan direction : INVERSE
Gain value : 15
Contrast value : 5
■ GAIN
The gain (brightness) of the ultrasound image can be adjusted in 20 steps (0-19).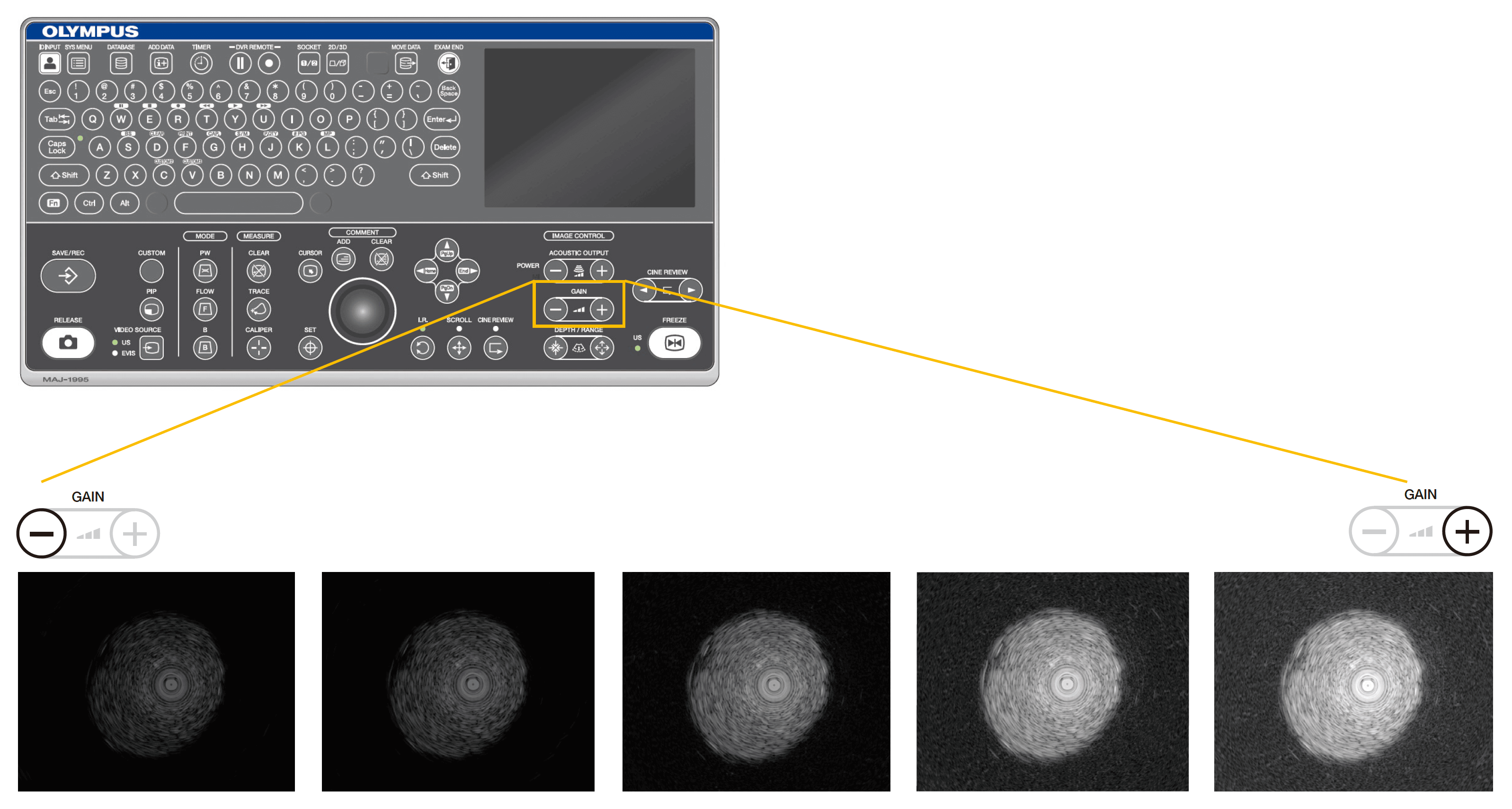 ■ CONTRAST
The CONTRAST buttons adjust the contrast of the B mode ultrasound image.
The contrast can be adjusted in eight steps (1 – 8).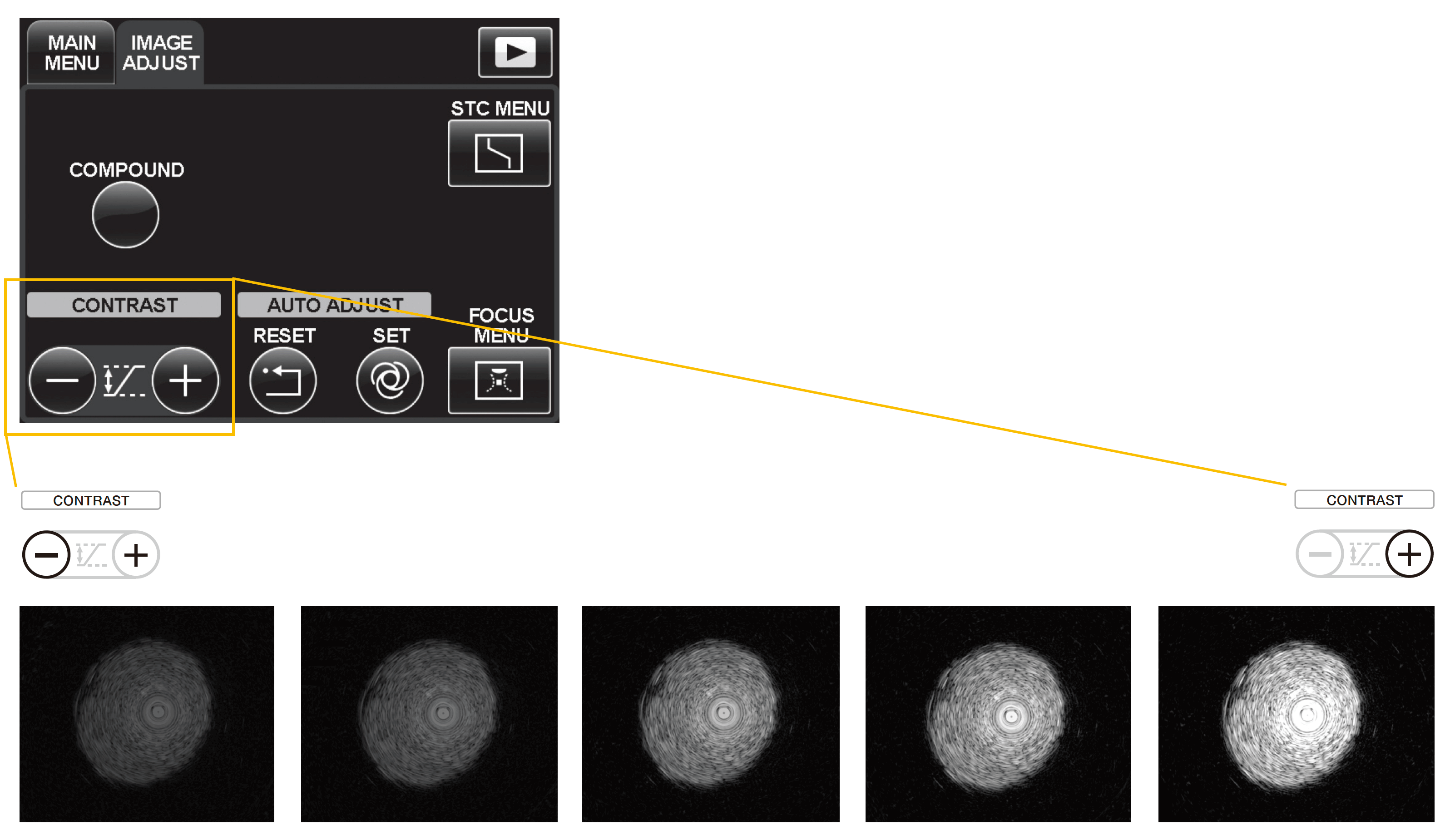 ■ DIRECTION
The DIR button switches whether the ultrasound image is displayed as the view from the distal end of the ultrasound scope/ probe (NORMAL) or as the view from the insertion direction (INVERSE).
Press the DIR button to switch the viewing direction of the ultrasound image.