PLASMA – THE INDIVIDUAL CHOICE
Variety of Treatment Options for Each Individual Patient
Olympus provides a full variety of premium-quality and innovative electrodes for PLASMA treatment in urology, thus enabling surgeons to perform exactly the procedures and operation techniques that achieve the best clinical results for each patient. With resection loops in different sizes and angles, oval and round vaporization buttons, and a special enucleation loop, the Olympus PLASMA system provides solutions for different prostate sizes and anatomies and different patient profiles, such as high-risk patients and patients who want the ability to maintain antegrade ejaculations. PLASMA, therefore, is the answer to the trend of more personalized treatments in surgery.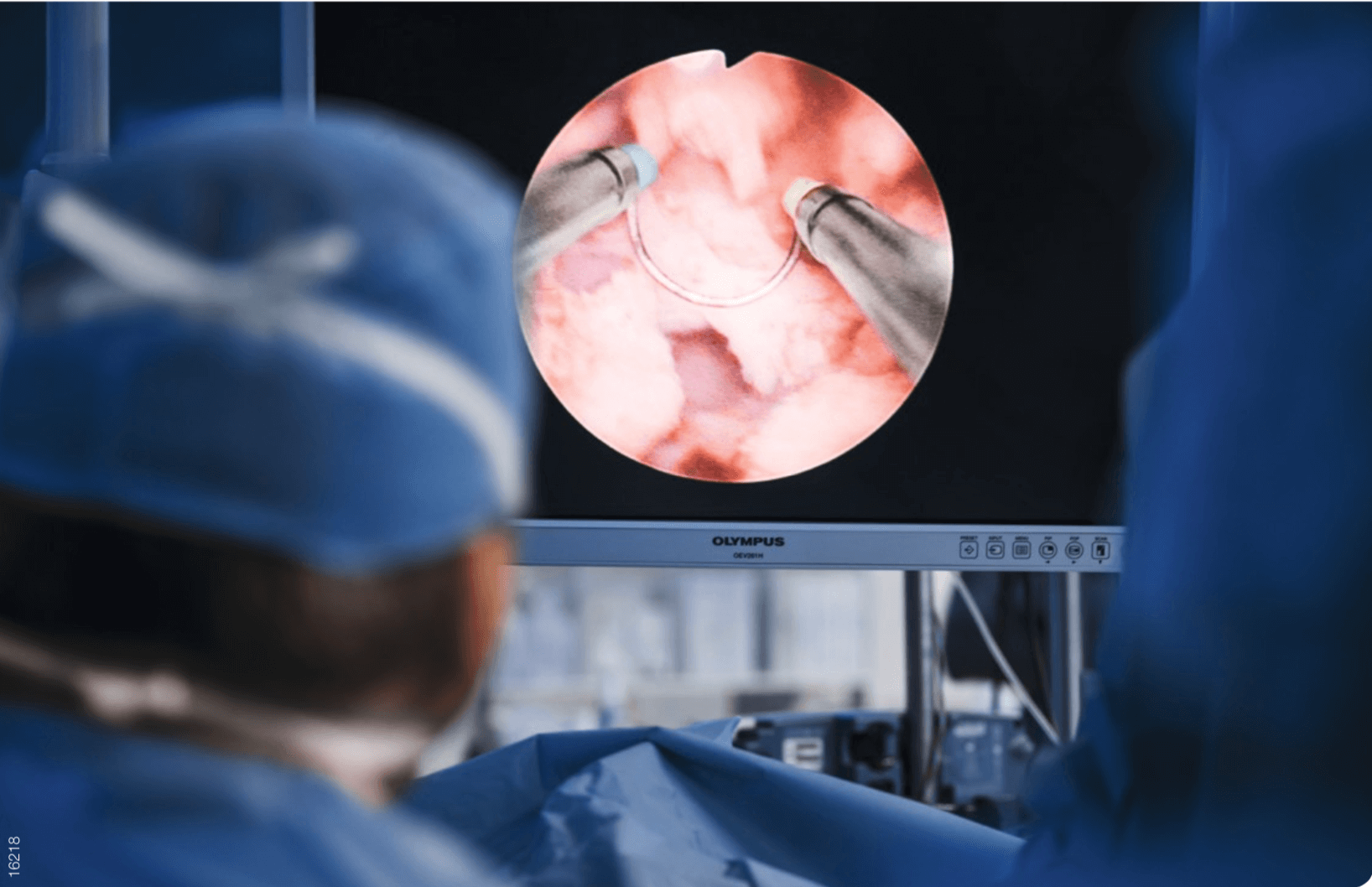 With PLASMA each surgeon can offer the best-fitting treatment option to his patient by being able to perform a resection, a vaporization, or an enucleation, depending on the patient's needs and profile, and even change the technique during the procedure. (January 2017)
Prof. Dr. Jörg Raßler
Urology Department, St. Elisabeth-Krankenhaus, Leipzig
PLASMA Resection
Transurethral resection remains the most common treatment for BPH and NMIBC. For PLASMA resections, bipolar HF current is used to create the PLASMA corona that vaporizes prostatic or vesical tissue.
Benefits
Strong safety profile compared to monopolar resection (valid for all PLASMA procedures)5
High tissue ablation rate23,24,25
More precise cutting and coagulation compared to monopolar resection26
Short learning curve27
Enables preservation of sexual function, including antegrade ejaculation, via the ejaculation-preserving resection technique28
High-quality pathological samples
Recommended Resection Electrodes
Apart from applying various technical approaches (Nesbit, Barnes, etc.), resections can be done using a wide variety of color-coded electrodes for prostate and bladder procedures. The choice will depend on the procedure and telescopes used. Specifically,
small loop electrodes are particularly suitable for treating flat bladder tumors;

medium loop electrodes are the standard loop and used in over 80% of TURs;

large loop electrodes, due to their size, can facilitate faster and smoother operations, especially for large prostates; and

angled loop electrodes enable better access to the anterior bladder wall.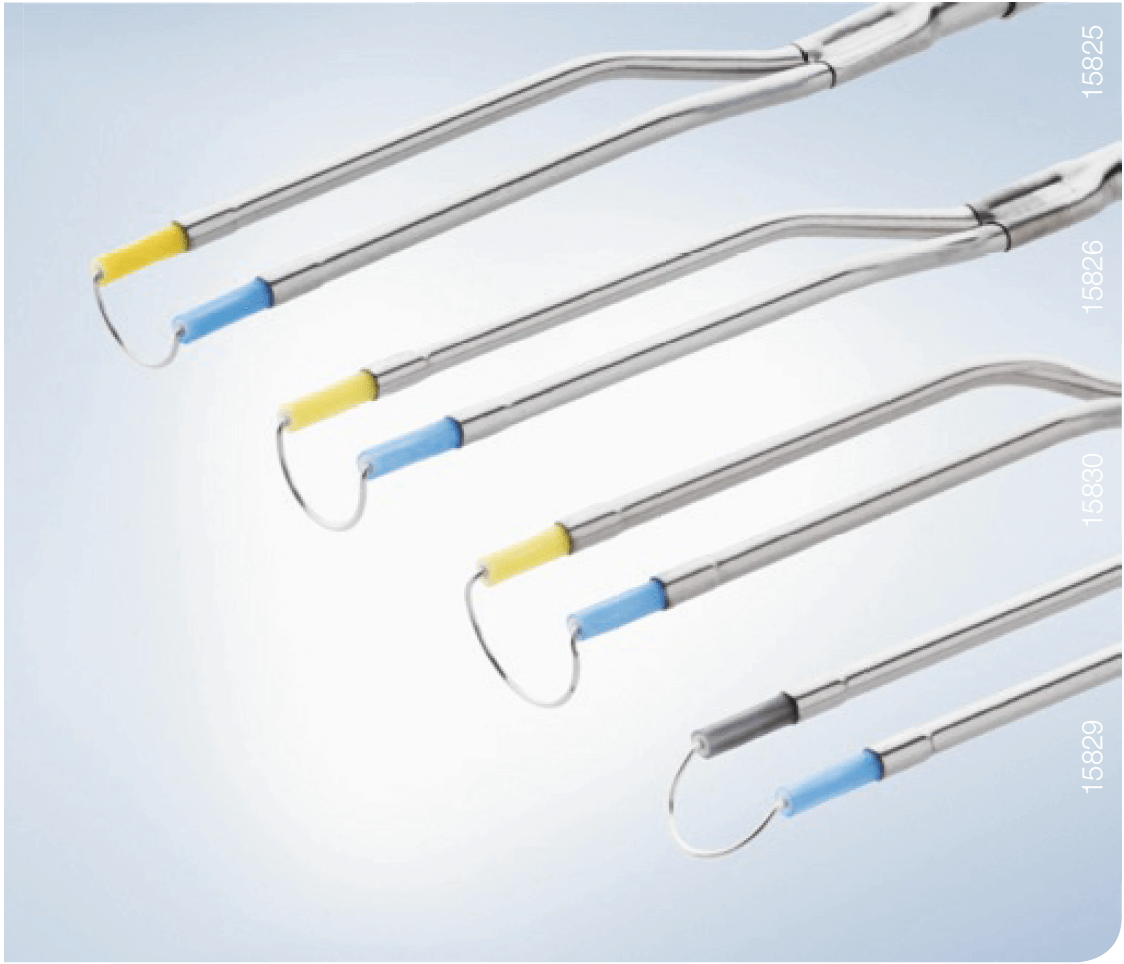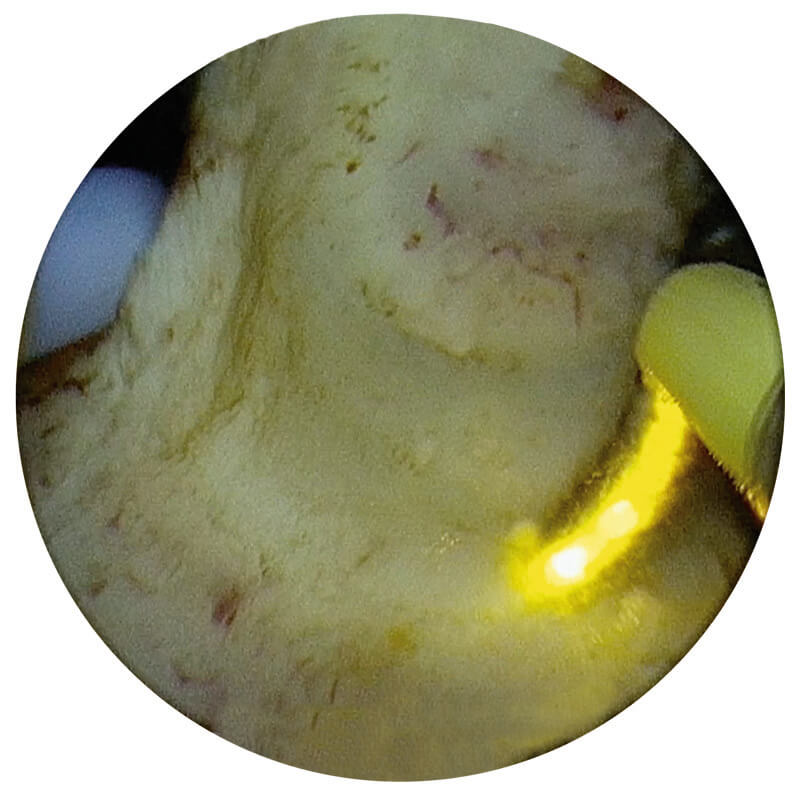 PLASMA Vaporization
PLASMA vaporization provides a safe, easy-to-use solution for TUR tissue management procedural needs in which energized gas smoothly vaporizes the tissue. The vaporization electrode's new, optimized oval shape, combined with the easy-to-learn "hovering technique," enables effective, fast ablating and virtually bloodless smooth tissue vaporization.
Benefits
Ideal for smaller to medium-sized prostates
Fewer severe complications compared to TURP6
Fewer readmissions compared to TURP7
Shorter hospital stays compared to TURP21
Continuous, safe hemostasis
Potential for day-case surgery due to shorter catheterization period and shorter hospital stay21
Demonstrated use in patients on anticoagulants22
Clear, unobstructed view through operations as the tissue and laser impulses do not impair vision
Significantly lower material cost compared to photoselective vaporization (PVP)
Recommended Vaporization Electrodes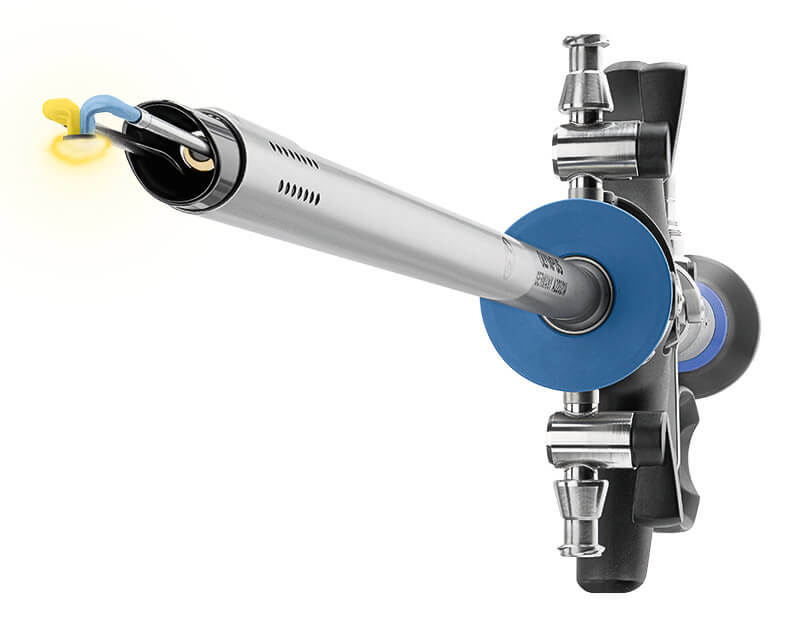 * Olympus internal lab testing
With its optimized shape the new Plasma-OvalButton allows 21% faster vaporization compared to the existing PlasmaButton (round).*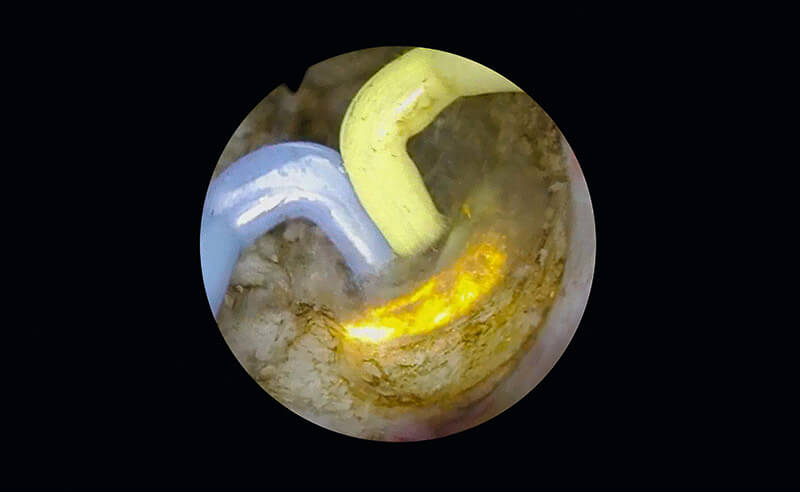 PLASMA Enucleation
This revolutionary technique uses the natural anatomy by "peeling" prostate tissue out of the capsule. Once the right layers have been located, each prostate lobe is peeled off in one piece. For complete enucleation the lobes are pushed into the bladder, where they are fragmented by a morcellator.
In the case of incomplete enucleation the removed lobes are still connected with the capsule through an adenoma bridge and are then resected with a PLASMA loop. For the treatment of large prostates, transurethral enucleation with bipolar (TUEB) provides an alternative to laser enucleation.
Benefits
Treatment of any prostate gland size with excellent tissue preservation for pathologic examination
Complete excision of obstructing adenoma down to the prostate capsule if needed
Minimum intraoperative blood loss29,30
Shorter catheterization time and hospital stay compared to resection and open prostatectomy (OP)11,29
Plasma Enucleation Compared to Bipolar Resection
Greater resected prostate weight29
Better results in long-term postoperative improvement in IPSS, QoL, Qmax, and PVR (36, 48, 60 months)29
Plasma Enucleation Compared to Open Prostatectomy
Less decrease in hemoglobin and fewer blood transfusions11
Higher International Index of Erectile Function score (IIEF-5) after 12 months11
Reduced complications, shorter convalescence, and satisfactory follow-up symptoms19
Recommended Enucleation Electrode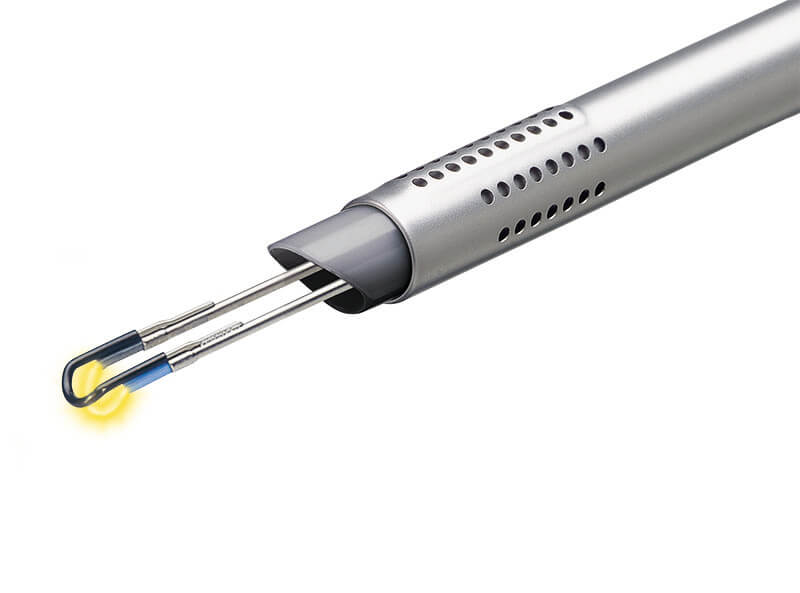 The TUEB electrode's wire loop can be used to locate the layers and coagulate any bleeding. The black runner (spatula) is used to gently peel off the prostate lobes.